Collaboration between Pokka and Meiji Seika, "Yogurt drink" tasting review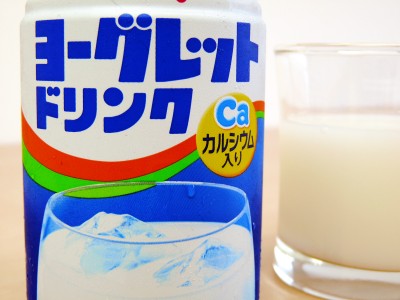 Yoghurt taste tablet confectionery "Yogret". It is a popular item of Meiji Seika with many fans, but its yogurt was released as "yogurt drink" by collaborating with Pokka of a beverage company. Although the release itself will be quite a long time ago, I happened to find it with a vending machine so I bought it and tried drinking it.

Details are as below.
Pokka 280 Yogrette Drink | Carbonated / Other Beverage | Product Information | Pokka Corporation

In the vending machine, the pop called "refreshing deliciousness" was attached.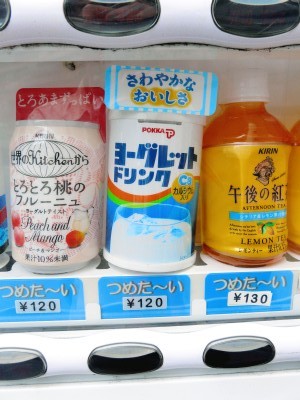 The design of cans follows those of sweets.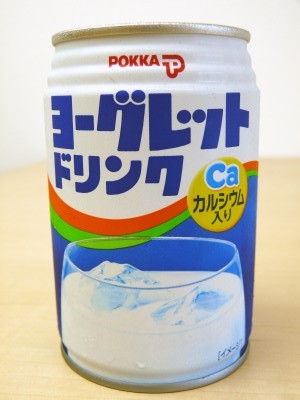 Collaboration between Pokka and Meiji Seika.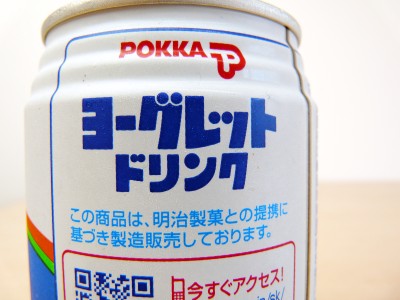 raw materials. I do not enter the whole yogurt.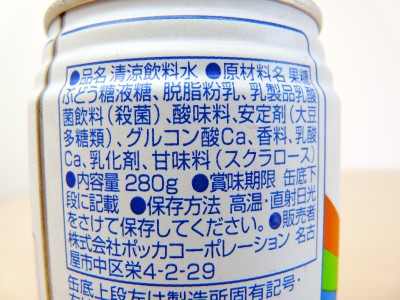 It is 47 kcal per 100 g. It is now a relatively unusual steel can.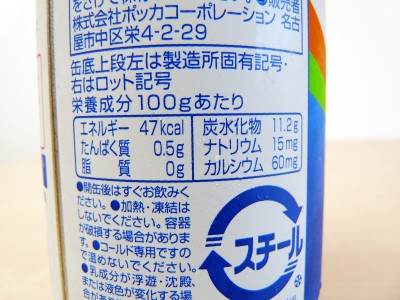 Of course the contents are white.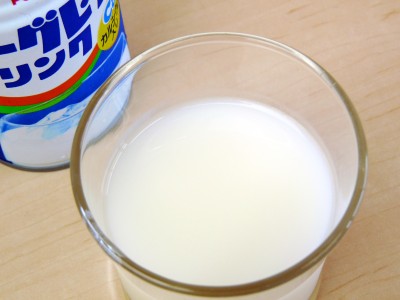 The taste is more like yogurt drink than yogurt. Sour taste remains in the mouth as aftertaste, but because of the weighty taste there is not much refreshing feeling, I feel that it is not suitable for drinking for the purpose of moaning my throat on a hot day. It might be good for those who want to put the taste of yoghurt in the stomach and belly.