Son of the top manager of the bank accident, Ferrari just bought is in a miserable form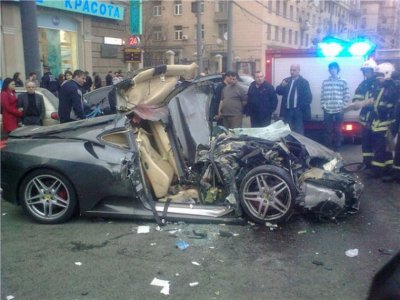 Ferrari that two sons of Russian bank executives were driving had caused an accident and showed a violently damaged figure. However, it was said that the death caused by this accident did not come out, Ferrari seems to be safe unexpectedly.

Details are as below.
English Russia >> And Another One

The place where the accident happened is Russian Kutuzovsky Avenue. Two sons of Russian bank executives who are 19 years old got speeds of over 200 km per hour, lost control, they said they collided with other cars.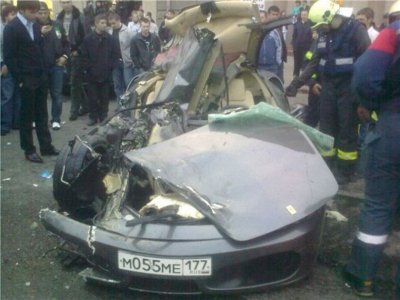 The car that caused the accidentFerrari · F 430. The price in Japan is approximately 25 million yen.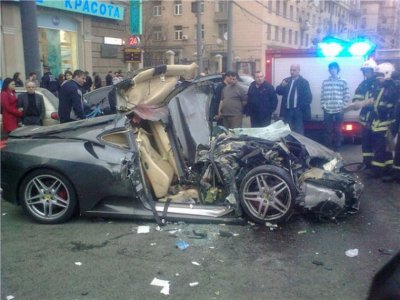 Part of the body seems to have been disconnected for rescue. Although the sons of the executives were brought to the hospital, they are not injured as he died, and the wounds are going to be completely recovered.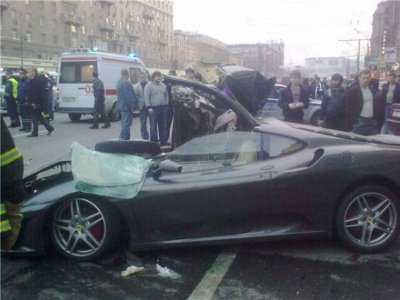 The executives' sons purchased this Ferrari a few days ago. It seems that there was no death from a pedestrian or a collided car miraculously.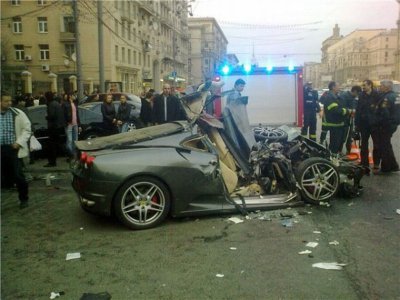 At the link below, the accident scene is introduced with a movie.
KP.RU // На Кутузовском проспекте <<Феррари>> протаранил четыре авто
in Note, Posted by darkhorse_log