KDDI speed up current communication method and further introduce "LTE" of next generation high speed communication of maximum 100 Mbps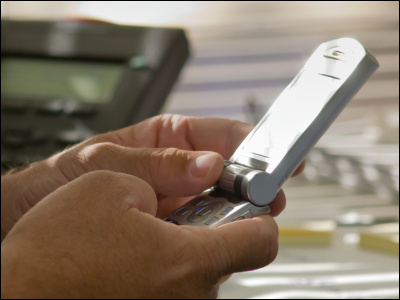 Next-generation high-speed communication standard up to 100 Mbps each mobile phone company planning to enter "LTE (Long Term Evolution)Prior to the introduction of KDDI, it became clear that KDDI will speed up the current communication standard.

Already KDDI seriesUQ WiMAX is beginning to provide high-speed communication service using the 2.5 GHz bandIt seems that it will speed up the communication standard adopted for au mobile phones.

Details are as follows.
KDDI launches next-generation mobile "LTE" in 2012 Mobile - latest news: IT-PLUS

According to the Nihon Keizai Shimbun news report, KDDI is planning to introduce the next-generation high-speed communication standard "LTE" in 2012.

Since this will be about two years delayed from NTT Docomo, which has announced its introduction in 2010, KDDI said it is planning to counter the current standard by speeding up and improving the current standard by software up until the introduction of LTE Thing.

And now it is adopted by KDDICDMA 1X WIN method, We are introducing a new standard that speeds up 3.1 Mbps of "EV - DO Rev. A" two to three times faster in the second half of 2010 as "Tsunagi Technology" to Medo.

Even if the current standard is 2 to 3 times faster, NTT DoCoMo, EMOBILE, SOFTBANK MOBILE adopted "HSDPAIn considering that it is almost the same speed as "UQ WiMAX of the series, it seems better to secure the communication speed by performing roaming, but what kind of strategy will be developed for KDDI in the future Is it going to do?