Sony's new "DSC-HX1" digital camera can take panorama picture "in a swing"

Sony announceed new "DSC-HX1" for their Cybershot product line. Equipping "Swing Panorama" function, it can take 224-degree field of view panorama picture with a swinging of the camera. The camera is able to take not only horizontal but also take virtical panorama pictures, without any editing on computers. Also features realistic HD videos, low-light environment support using high speed shooting, combined feature of face recognition and anti-shaking and so on.

For sample panorama pictures, read on.

(Japanese)Releasing "DSC-HX1" a camera with 10 pics/s high-speed shooting and panorama function | Press Release | Sony

According to the release, Sony is to release their new Cybershot "DSC-HX1" on April 24th. The camera uses new CMOS sensor "Exmor" and high-speed mechanical shutter to generate distortionless 9M pixel images at the speed of 10 pics in a second.

Utilizing the high speed, the camera has an unique "Swing Panorama" function. The idea of this "Swing Panorama" function is simple. If you swing the camera left to right(or top to bottom), the camera takes picures like a cutoff animation and automaticaly combines them to one picture in about a second.

Low-light environment support function is unique too. It combines six images into one picture to reduce CMOS noise by 50%. There's bunch of fast-shooting camera out there, but they have never realised the distinguished function using this feature.

"Automatic scene recognition", "face recognition" funtion will autmatically adjusts ISO sensitivity along with motion to reduce blur on human face and "G Lens" is used in SLRs to enable x20 zoom, so it can take much expressive still images. 1080/30P full-HD video and a stereo microphone will help you to record your important memorys with hi-fidelity.

Quite a Sony-like style.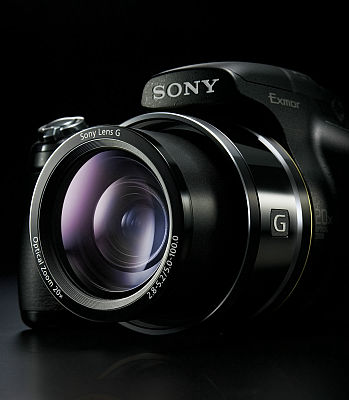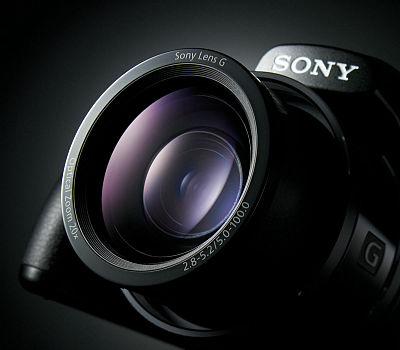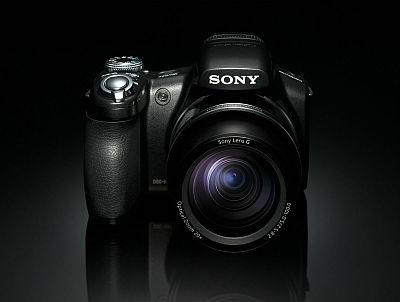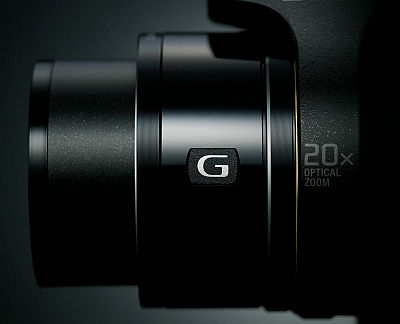 Comparing to the hand, it seems rahter small in size.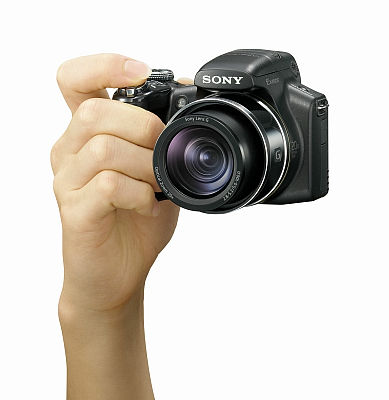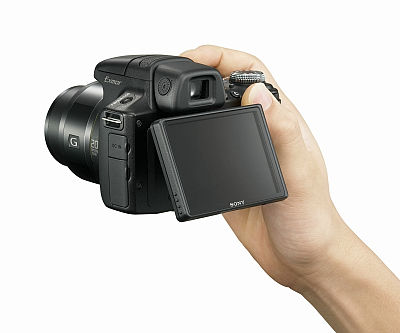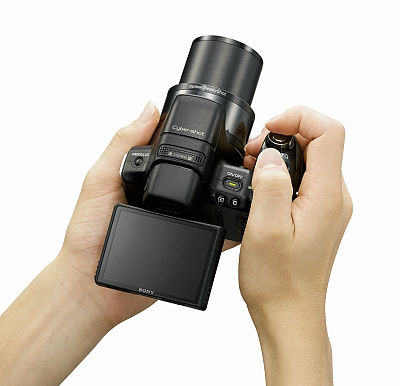 Handsome appearance.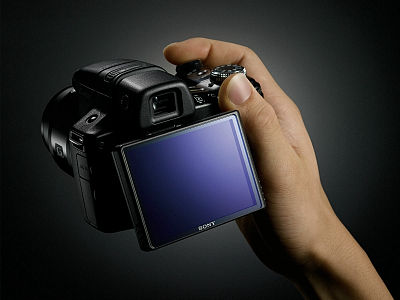 Swinging horizontaly to take panorama.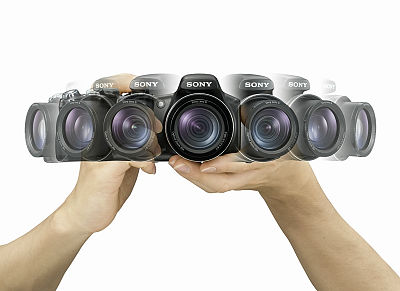 Example of horizontal panorama



Swinging vertically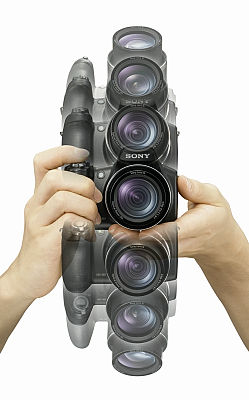 Vertical ones are rare



CMOS sensor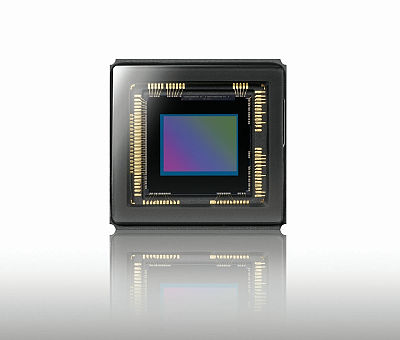 Transparent view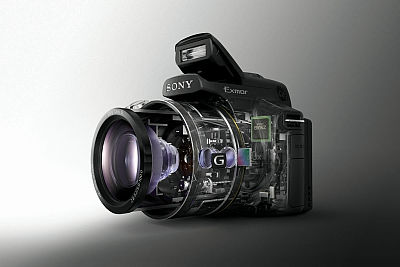 From various angles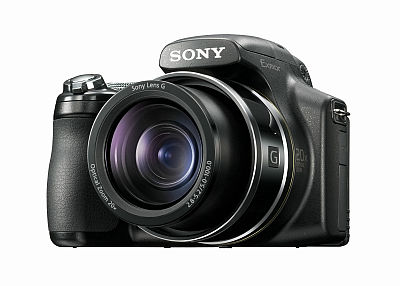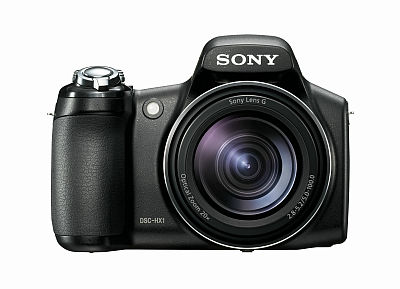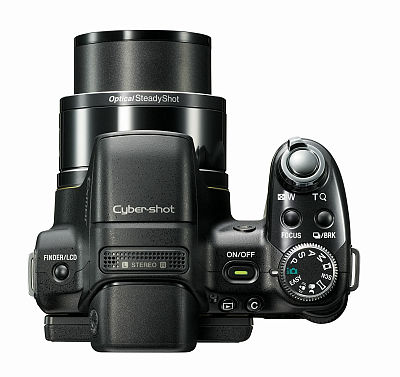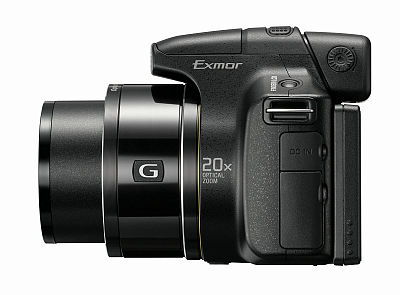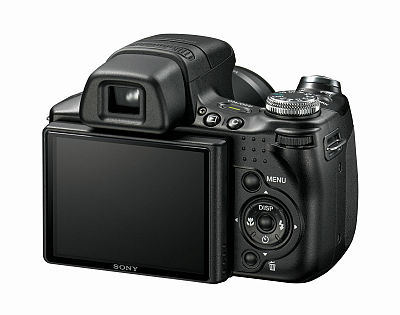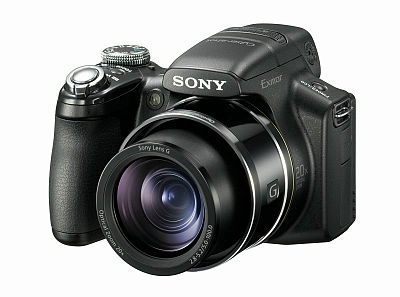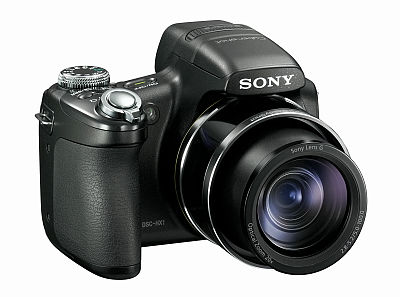 Related Post:
The fire broke out at the Sony headquarter building. - GIGAZINE

LEGO-motif camcoder appeared in Nurnberg Toy Fair 2009 - GIGAZINE

DMC-GH1K: The World's First DSLR Camera with Fulltime Autofocus HD Video Shooting mode - GIGAZINE