The latest work of animation "Slayers" series, broadcast decision of "Slayers EVOLUTION-R"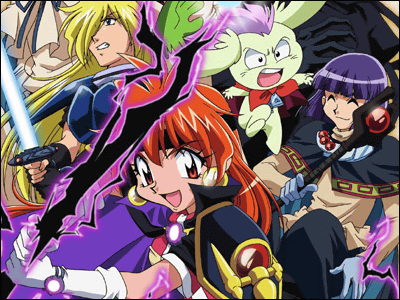 It became animation for the first time in 11 yearsFormally decided to produce a new series that will be a sequel to "Slayers REVOLUTION"We previously told you at GIGAZINE, but finally the new series "Slayers EVOLUTION-RBroadcasting was announced.

Although it is the first volume of the original volumes in 1990, "Slayers!" Has been released, it is a tremendously popular "Slayers" series, but apparently Slayers' whirlwind is likely to continue in 2009.

Details are as follows.
StarChild: Slayers EVOLUTION-R

According to this page, "Slayers EVOLUTION-R" will be broadcasted from January 2009 as animation specialty channel "AT-X" will be the latest work of the Slayers series.

In addition, we have already decided that Megumi Hayashibara sings the theme song, and the title is "Front breaking" "Hourglass". The CD will be released February 4, 2009.

MEGUMI HOUSE

The story seems to be the continuation of "Slayers REVOLUTION", but what kind of expansion do you show? It is the place where you want to expect the emergence of a famous witch mage because it is self-proclaimed as the protagonist Rina = Inverse, "the strongest biggest rival", because of its unique laughter and means.