Cast of the new animation "Slayers REVOLUTION" for the first time in 11 years, finally official announcement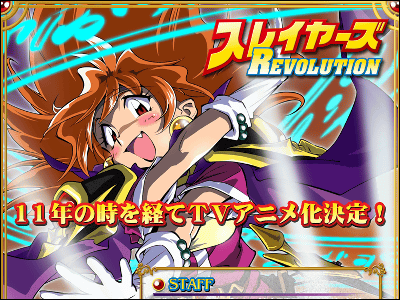 Previously at GIGAZINEThe title of the new slayers' animation which will be the first time in 11 years will be "Slayers REVOLUTION"We announced today that the official website was opened today.

Also, as we mentioned earlierThere is no cast changeAnd that. Fans of old age are also relieved with this.

Details are as below.
StarChild: Slayers REVOLUTION

According to this page, the director of "Slayers REVOLUTION" which becomes a completely new TV animation served as the director of TV animated version "Slayers" seriesTakashi Watabe, The series composition is Jiro Takayama who worked on the series composition of "NEXT" and "TRY", character design was in charge of illustration of the novel version "Slayers"Oruzumi RuiAnd Miyata Nami Miya, animation production is J.C.STAFF.

And the hero Lina = InverseMegumi Hayashibara, Gowriei = GabrievYoshinori Matsumoto, Zelgadis-GraywardsMidorikawa MikawaAnd Amelia = Will Tesla-SeilenMasahito SuzukiThere is no change in the cast.

Although it is not clear about the airing time, it seems to be avoidable that the situation that the fans were worried about "The taste of the past changes dramatically".