"ExtremeFFS" new technology that increases the writing speed of SSD up to 100 times and prolongs the life span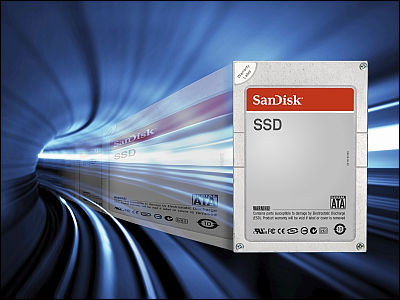 I have gradually increased its presenceSSD(Solid state drive, flash memory that can be handled like a hard disk), but the skeptical argument about the speed and life expectancy has been conspicuous, but it seems that technology to solve those problems appears. That name is "Extreme FFS"SanDisk developed a new technology.

Accordingly, as an index for measuring the performance of the SSD,VRPM"When"LDE"We released two benchmark standards, and it seems convenient to remember, as a guide for replacing from hard disk drive to SSD.

Details are as below.
SANDISK INTRODUCES Extreme FFS NEW FLASH MANAGEMENT SYSTEM FOR IMPROVING SSD PERFORMANCE AND RELIABILITY

SanDisk | Business Products | Embedded Computing | SanDisk SSD Solid State Drives | SanDisk Technical Expertise and Metrics

This new technology called Extreme FFS is a next generation flash management system, and SanDisk holds a patent. It is scheduled to be installed in SanDisk's new product shipped in 2009, which means that access speed can be increased up to 100 times. It operates with a page-based algorithm, which is a nonblocking architecture in which NAND channels behave independently, and by "learning" the user pattern, as the time to use increases, product performance and It seems that it is possible to maximize endurance.

Along with this, we will set two benchmark criteria, "vRPM" and "LDE", as an index to measure the performance of SSD.

"VRPM" is a performance that allows comparison between SSD and hard disk drive, or with another SSD. Hard disks are mainly measured in RPM (revolutions per minute), whereas SSDs that do not have rotating parts require a different method. Based on this index, I predict that it will be four times faster next SSD than next year, and even 6 times the speed of 2.5 inch HDD will be possible.

And "LDE" is to calculate the lifetime of SSD, how much data can write to SSD? It seems to indicate that. As a criterion, it means how many terabytes of data are written as the total number. Certainly, I feel that it is a reasonable standard compared to "number of times" how many times I can read and write.

Among them, the values ​​of "vRPM" and "LDE" will be written on SSDs that are lined up at shops and other places, so it may be easy to understand.