Transcend Freio? The strongest digital broadcast tuner "PT 1" will finally be released tomorrow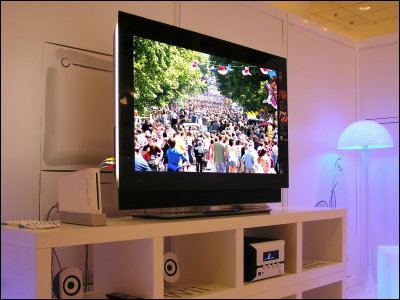 Previously at GIGAZINEPC tuner "PT 1" that can receive up to 4 channels simultaneously for all digital broadcasting will appearWe decided to release it, but it will finally be released tomorrow.

Boasts a strong popularity even after one year from the releaseCopy-free terrestrial digital broadcast tuner "Freio"Although it is expected "PT1" that it may transcend, it seems that a harsh competition fight will be unfolded.

Details are as follows.
PT1 specification etc.

According to this page, it seems that tuner "PT1" capable of simultaneous reception of terrestrial digital broadcast made by Earth software × 2, BS digital broadcasting or 110 degree digital CS broadcast × 2 will be released tomorrow 25th.

"PT1" does not have a B-CAS card slot that serves to cancel the encryption of broadcast waves, so even if you can receive broadcast waves, you can not unencrypt and watch it, It seems that it becomes possible to demonstrate its power by using some method.

The number of initial arrival to the PC shop has become extremely small,There is also a shop that reservations can only be accepted for shipment from late March to next June in next yearEven at the shop called "Mitsuki Hare" which announces over-the-counter sales, it is said that only 5 pieces will be sold on October 25 (Saturday) at midnight.

DVI - HDMI JACKALL on sale! Started handling imported goods of XBOX 360 in Akihabara Dengeki shop "Mitsuki Hare"

Is there a lucky user who can get 'PT 1'?