Internet reservation of an inexpensive digital tuner "PT 2" capable of simultaneous recording of 4 programs started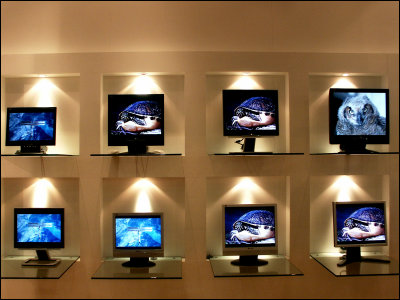 Earth software known as high-definition capture board "PV 3" and "PV 4" succeeds the three-wave compatible digital tuner "PT 1" for personal computers that can simultaneously record up to 4 programs of terrestrial digital broadcasting, BS digital broadcasting, 110 degree digital CS broadcasting As a model,It will be released in July to release the new type tuner "PT 2" that has become inexpensive as it isBut, Internet reservation started at last.

Even just "PT1" was a popular model, "PT2" is cheaper than "PT1", so because popularity concentrates and it can be fully predicted that it will be short-lived, whether the delivery date is It is quite unstable.

Details are as below.
[Earth Soft] PCI 2 board compatible PCI board | BEST DO!

According to the official website of Osaka Nihonbashi's personal computer shop "BEST DO!", He seems to accept reservations for the current 3-wave digital tuner "PT 2" made by Earth Soft. The price is 16,750 yen, only one person can be reserved.

Although it is about the release date of "PT2" which is worrisome, it is said that the release was postponed after October, and shipping to the reserved users will be scheduled around late November 2009 to around February 2010 It is said that. Also, it is said that it may be postponed from this period.

It is somewhat ridiculous, but "PT1" which is the previous model of "PT2"There are episodes that 150 people gathered in late-night Akihabara for limited sale of only 5Considering that it was a popular model as much as it is, it may be that strong will and appropriate preparedness are necessary to obtain it.