Domestic major PC makers, withdrawing will halve in a few years, one after another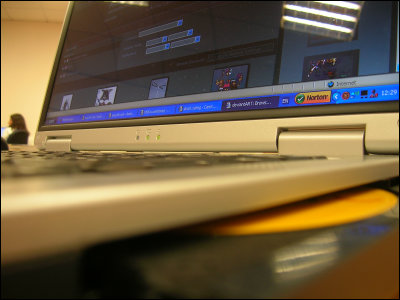 Major domestic PC makers such as NEC, Sony and Fujitsu are said to withdraw within a few years, and it may be halved.

Prior to GIGAZINE, boasting domestic shipments as a result of the influence of low price laptops such as "EeePC"NEC has decided to raise the price of personal computers from deteriorating profit environment, and there is a high possibility that other companies will follow upI told you that, is it that domestic manufacturers are struggling with that?

Details are as follows.
Acer CEO first arrived in PC industry reorganization suggestion PC & digital camera - Latest news: IT-PLUS

According to the report of the Nihon Keizai Shimbun, according to the brands that the four companies NEC, Fujitsu, Toshiba and Sony will present when the CEO (CEO) of the Acer group lectures in Kyoto City, the third largest PC manufacturer in the world market share "It is said that the merger and acquisitions will proceed and will be reduced to 3 companies within the next 1-2 years and to 2 companies in 1-2 years."

And as a reason for this, it was pointed out that domestic manufacturers are suffering from securing profits because of the intense price drop of personal computers. Regarding Acer, he said that he already has a sufficient business scale and will grow as it is, and he denied the possibility of intervening in the reorganization of domestic manufacturers.

In fact, already suffering from deteriorating profit environment due to excessive competitionHitachi completely withdraws from the production and development of household personal computersIn other fields as wellMitsubishi Electric CorporationYaSanyoHas withdrawn from the mobile phone business and is the leading expert who developed "double speed liquid crystal" that makes the image smoothJVC withdraws from domestic LCD TV business"Selection and concentration" of major domestic manufacturers are accelerating, but considering that major manufacturers collaborate in business such as mobile phones and liquid crystal televisions, industry reorganization may not be impossible I do not.
in Note, Posted by darkhorse_log