A map showing the obesity population in the United States in 2008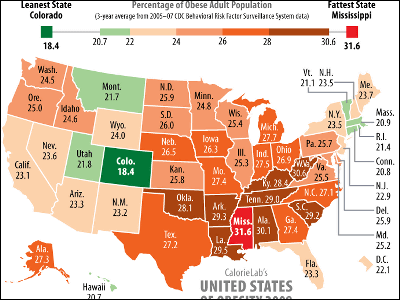 It seems that a map showing the obesity population of the 2008 edition by state is released. By looking at this map, you can see at a glance which region has obesity population.

Details are from the following.Fattest States 2008: The CalorieLab United States of Obesity Rankings

West of the USA. Only in Colorado State is less than 20%.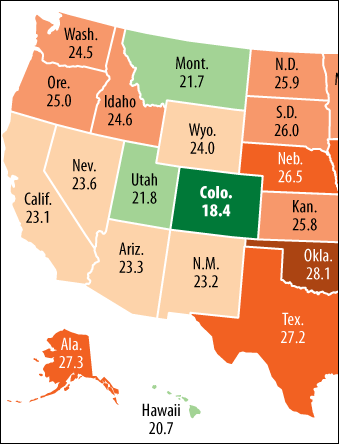 Eastern United States. You can see that the obesity population in Mississippi State is getting high.



On the whole, you can see that the eastern population has more obese population.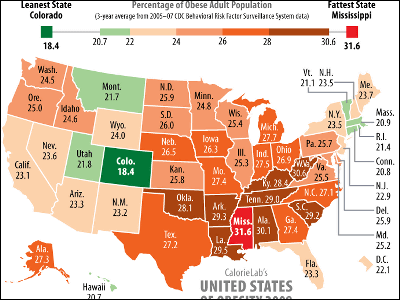 Top 10 rankings. It seems that there is not much change in ranking from last year, but in every province the obese population is increasing more than last year



Especially there was a change in Delaware. The obesity population has increased by 2.4%, and the ranking has also risen by eight.




Despite the obesity population rising by 0.4% in California, the rank has dropped by five. This figure also shows that the obesity population is increasing overall.


in Note, Posted by darkhorse_log