Kentucky Fried Chicken "Red Hot Sand" etc. Eat three kinds of series and compare reviews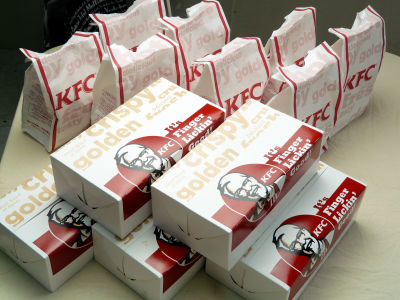 I tried comparing "Red Hot Sand" which was released on June 5th in Kentucky Fried Chicken, and "Red Hot King" and "Red Hot Chicken" that I revived with ordinary original chicken and chicken fillet sand .

Review from below.
A new appearanceRed Hot Sand. After examining, it seems that there was something that was on sale around 2005 as well.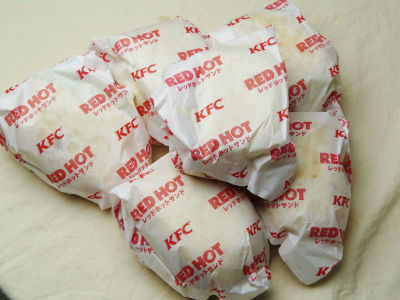 This is an ordinary chicken fillet sandwich.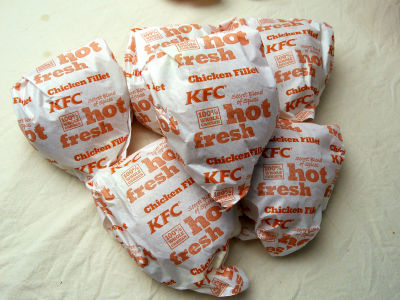 Left: Red Hot Sand, Right: Chicken fillet sand. Every part is different thing.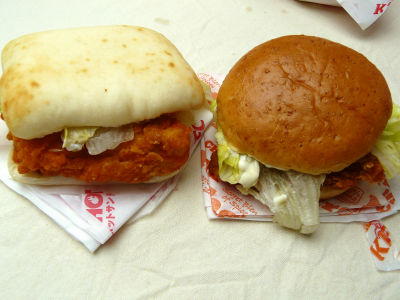 Red Hot sands used white velvety buns.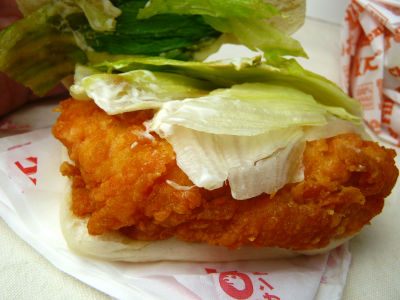 Chicken fillet sand is a kind of buns used for burger etc.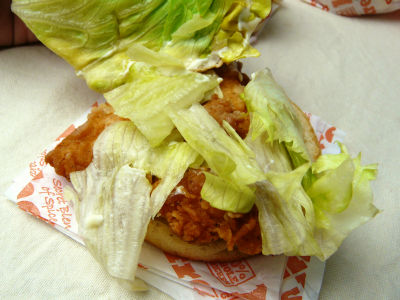 I took out only chicken and compared it. Chicken left on chicken fillet sand, right with red hot sand chicken.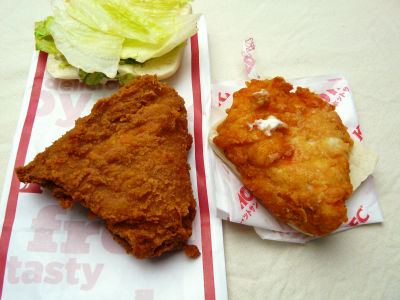 Red Hot Sands is the only Kentucky sandwich, it's a bit spicy from the first mouth. The chicken being used is soft without bone, and it is very easy to eat with the rice cake buns. The sweetness of mayonnaise seems to give a deep taste. It seems to be pretty severe for those who are not good at it, but maybe you do not think it is painful for those who like spicy foods.

Came backRed Hot King.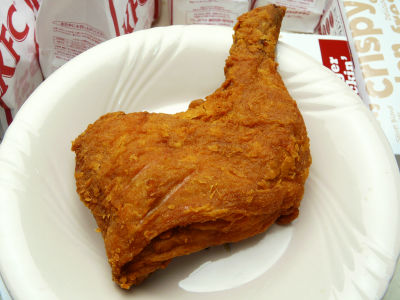 Such an instruction was followed.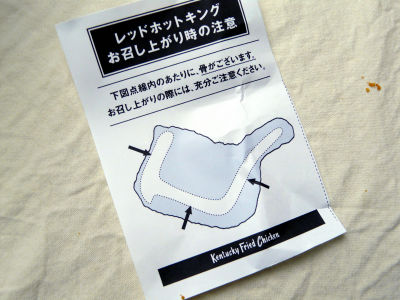 Try to compare. There was a bone according to this explanation as it certainly glueed. It is nice to hurt inside.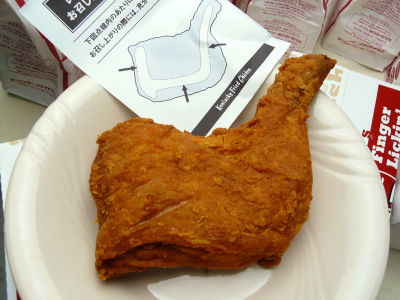 This is the original chicken.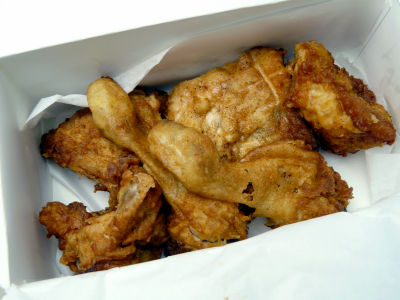 Compare the sizes. The king is bigger because there is a possession part.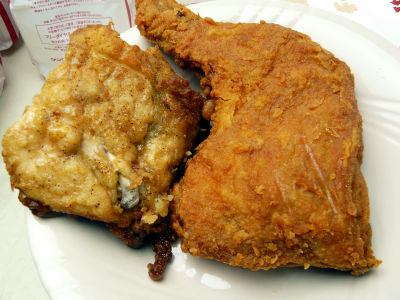 AndRed hot chicken.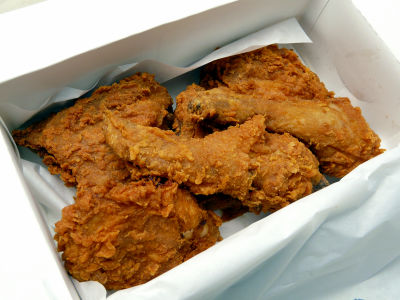 I tried aligning three. The top is the original chicken, the left is the red hot chicken, the right is the red hot king. Original chicken and red hot chicken are about the same size.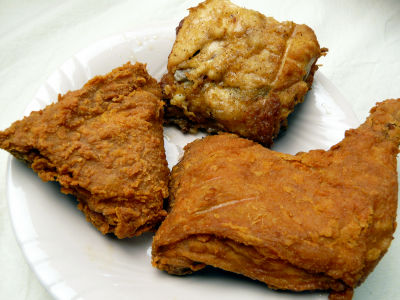 Since the original chicken is seasoned with pepper based seasoning "This is Kentucky Fried Chicken", it's two kinds of red hot hot cuts. Red hot chicken depends on the part, but there is a feeling of being slightly passionate. The first bite is harder than I thought, and I want to keep the water handy when I eat. However, because spicy food does not catch up later, I can eat it deliciously. Red Hot King is not so painful surprisingly, it feels that Red Hot Chicken is more hot. Perhaps a bit greasy, people who want to eat Gatsuri will still be King.

Afterwards with the usual potatoes ...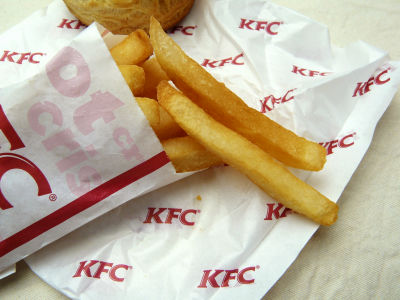 Speaking of KentuckyBiscuitsTighten it. It is nice to have such a dessert if you eat spicy food.