Microsoft, Linux against Windows XP sharply cut price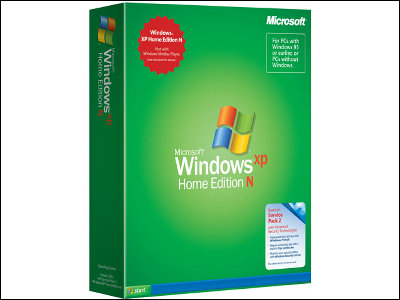 Microsoft has lowered the price of "Windows XP" for low-priced PCs such as EeePC considerably against the Linux.

Although it is Windows XP which ended offering for general purpose in June this year and was only offered for low price personal computers, from now on it will be familiar to many people as OS bundled with low price personal computer It looks likely.

Details are as follows.
Microsoft To Discount Windows XP for ULPCs

According to this article, Microsoft seems to have drastically cut down Windows XP for ultra-low price personal computer called "ULCPC (Ultra-Low-Cost PC)" typified by EeePC etc.

According to a confidential document sent from Microsoft to PC makers, Windows XP Home Edition is a developed country, in response to the fact that there are a lot of ultra low price PCs preinstalled Linux on the OS to suppress the price It is expected to be offered at $ 32 per car (about 3350 yen), and $ 26 (about 2700 yen) for emerging growing markets such as India and China.

in JapanOEM versions are sold for over 10,000 yenEven thinking about it is very cheap ....

However, when providing Windows XP to an ultra-low price PC, Microsoft has 1 GHz or less (excluding VIA's C7-M processor and Intel's Atom N270 processor) CPU, memory is 1 GB or less, LCD monitor size is 10.2 inches or less, It imposes a hardware requirement of HDD of 80GB or less.

I am glad that it is inexpensive, but at least it did not manage even with the capacity of the memory ....