Which of the following is best for "Atsumori" "Hiramori" "Yuu Mame", eat sushi and "Pork bone soy sauce tsukemen"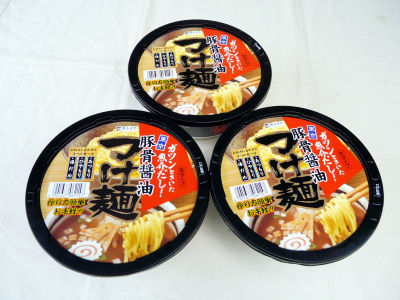 I bought it because the newly released longevity came from March 31 (Monday) and I found "Pork bone soy sauce tsukemen" at a convenience store. The feature is that you can enjoy it with three kinds of eating methods: "Atsumori", "Hiramori" and "Yuu Mame". I tried three kinds of eating methods at once.

Review from below.
Lifestyle and Food Items: New Arrival Information: Pork Bone Soy Sauce Tsukemen

There are three ways to make it.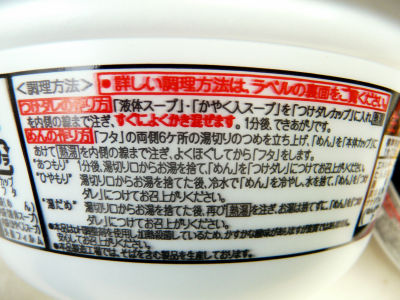 One meal 428 kcal.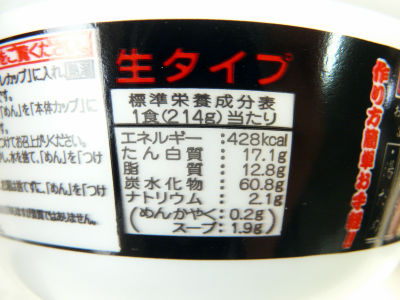 Raw materials etc.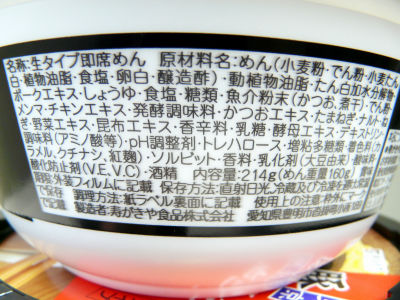 When you open the lid, there are two types of soup bowls and soup ingredients, and noodles.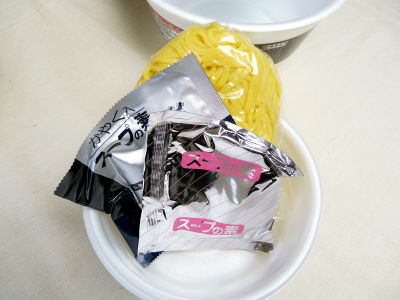 First of all, put the noodles in the large container.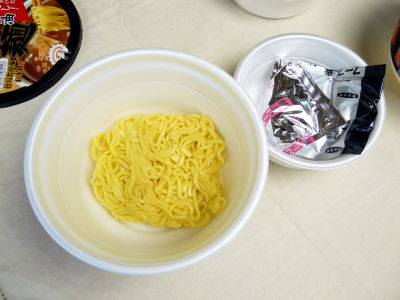 "Atsumori" is finished by returning it with hot water for 1 minute, and turning the hot water out.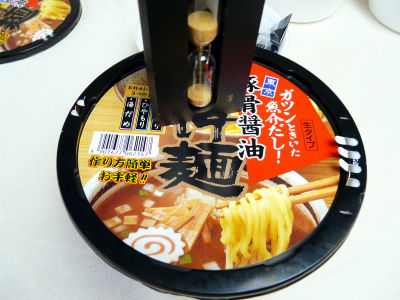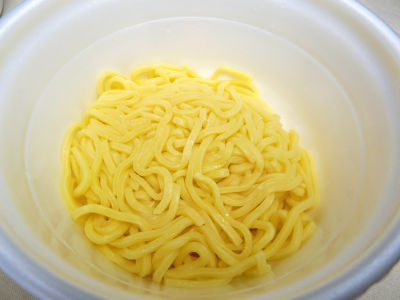 "Hiramori" pours hot water, unravels the noodles, cuts down the hot water, then cools the noodles with water, and also throws out the water.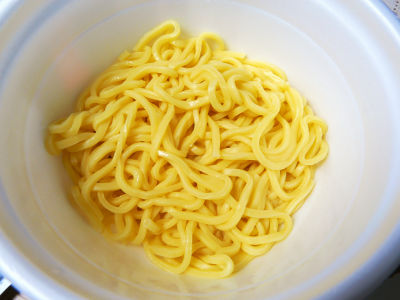 "Mu no charge". After throwing out hot water, pour hot water again.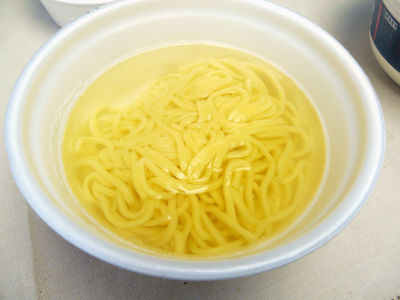 This is a soup.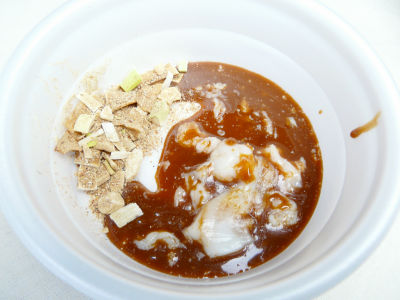 Pour hot water and stir it, it will be completed in 1 minute.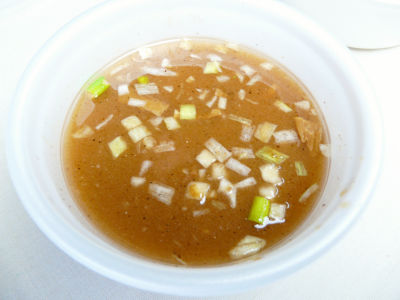 Do nothing from the left, hen noodles, noodles.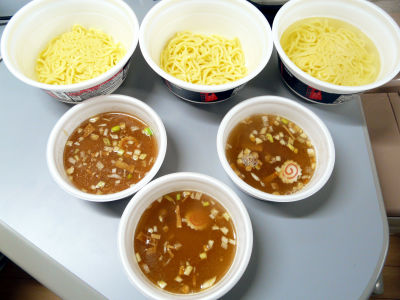 I did not feel that he was hard, and he was not so hard, as for hemorrow and hiamori. The soup is quite thick and salty, just as good as you can with hot water. I tried to eat 3 kinds but I did not cool down the hot water pot, so it was easy to eat because the hen swims, the other was an impression that it got sticky and stuck and it was hard to eat. It may not be the opportunity to eat soaked noodles very much, but feeling that there is nothing trouble if there is only one type of hot water pot.