A man who used a snack confection as a weapon is arrested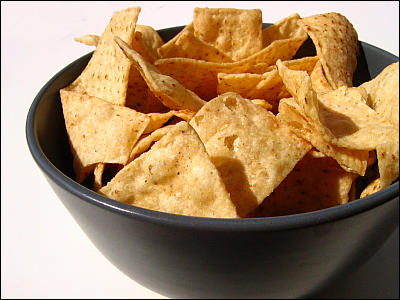 It is said that the police of Des Moines, the capital city of Iowa in the United States, reported a case of placing a bag of snacks and cheetos in the weapons list.

It seems difficult to hurt people with snacks, but why did they enter the weapons list?

Details are as below.
One arrested in snack attack; assault by Cheetos

It was Michael Hamman who became the victim of snack confectionery. The accident happened with the son of Patrick Hamman (22), who lives with me, quarreling with my son, this incident happened.

My son's son Patrick who got hot in the quarrel picked up the cheetos bag that was near me and hit it against his father's face. Cheetos hit glasses and was injured in Mr. Michael's nose. Furthermore, the police report says that "Michael's T-shirt was full of cheeses' scum."

Patrick acknowledged that it was high with a stimulant drug and was to be taken to a prison in Polk County.

Even though it is a snack confection, it seems that it will not be difficult to throw at people.
in Note, Posted by darkhorse_log