"Galaxy Building" like a secret base emerging in anime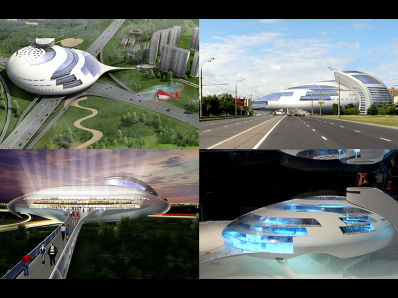 It is said to be "Galaxy Building" building to be built in Moscow, Russia. It seems like a secret base that comes out as if it were animation, due to the design which is too futuristic too. The completed image is actually a model.

By the way, the cost of construction is 300 million dollars (about 35.5 billion yen). Does it really come to completion?

Details are as follows.
Viewed from the top. It is a sharp design with no corners.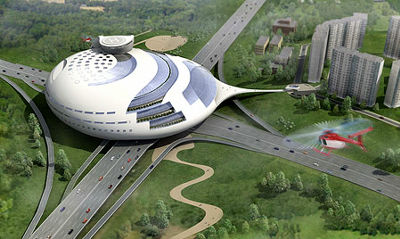 Night view is like this.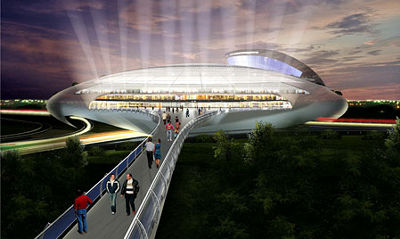 I cross the road.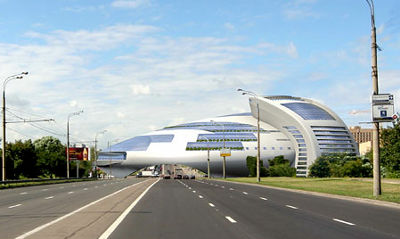 This is a completed projected model.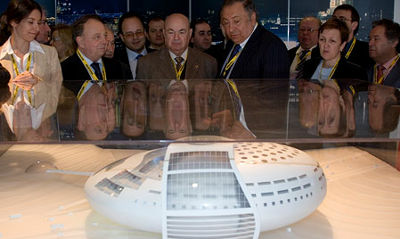 When I light up it is like this.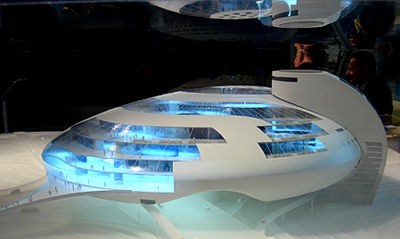 It is very beautiful.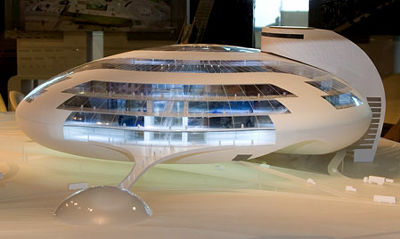 By the way, what on earth do you use for building this building?

There are original pictures on the following link.

English Russia >> Galaxy Building, Moscow
in Design, Posted by darkhorse_log