"Cup Noodle Negi Pork Calvi Big" Adopting a Paper Cup New Release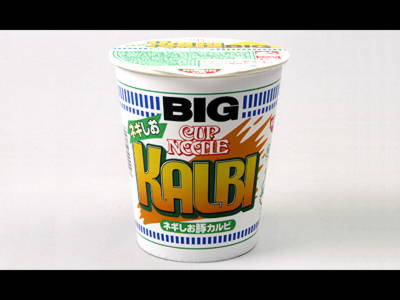 From the "cup noodle big" series, popular menu of yakiniku restaurant, products featuring negatives and pork ribs will be released on Monday, March 12 at 175 yen tax excluding nationwide.

It seems to be a paper cup to avoid sticking due to static electricity, is it like a container of yogurt or ice?

Details are as below.
- New variations of "Cup Noodle Big" series -
New type cup noodle "Cup noodle leek pork calvi big" Information on new release

The features of the product are as follows.

Noodles
Unique to cup noodles, Koshi and Tsumari no Sorry.
soup
Roasted garlic based on shioh soup, "Shiro Dare" soup with peppers effective. The fresh aroma of "green onion" and "lemon" which is the characteristic of "leek pork ribs", the fragrant flavor of "charcoal grill" spreads in the mouth, taste that becomes habit.
Ingredient
Pork ribs, leeks, roasted sesame seeds, scrambled eggs and red bells.
cup
Adopted a paper cup to prevent the freeze-dried manufacturing onion from sticking to the side of the cup due to static electricity.

It seems that scent of charcoal and green onions will be produced, but I'm worried about how to dispose a charcoal scent from cup noodles.