"Cup Noodle Tige Big" New Release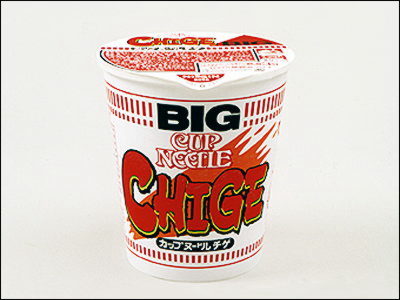 A new variation of Nissin Food 's "Cup Noodle Big" series "Cup Noodle Tige Big"Will be released all over the country from March 13th.

We have finished dry spicy soup with chili and garlic in a Tige style which is a popular menu among Korean dishes.

Details are as below.
New type cup noodle "Cup Noodle Tige Big" New Release Information

It is the concept of goods to stimulate appetite with a tige-style soup finished in a well-balanced manner with pungent and delicious taste, the characteristics are as follows.

Noodles
Koshi and sorry noodles

·soup
A spicy soup with hot spicy red peppers and garlic giving the appetite, a chicken pork taste, burdock and shiitake mushroom hidden taste, balanced pungent and umami soup

Ingredients
Plenty of pork and shakijaki Chewable garlic sprouts, scrambled eggs, carrots, red bells, leeky ingredients with full scale ingredients

The price is 175 yen by tax.