How to turn off automatic playback of all drives both USB memory and CD-ROM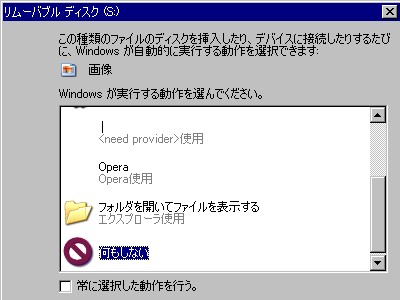 It is a well-known method that you can turn off auto play by holding down the "Shift" key and inserting the CD into the CD-ROM drive, but it is troublesome to press the Shift key each time. Once, it is possible to select the action "Do nothing" later in the connection dialog, but why do you do this work every time you connect different items such as USB memory, SD card, external HDD etc I also feel that.

That's why it's a way for someone who wants to turn off completely as it never uses automatic playback.

The procedure is as follows.
How to turn off auto start of CD-ROM

To stop automatic startup, first click the "start" button and click "Specify file name"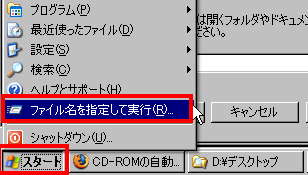 Enter "gpedit.msc" and click "OK"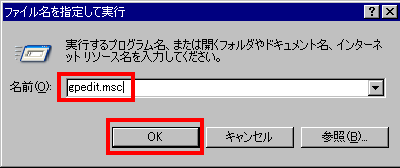 Since the tool for editing the group policy starts, go to "Computer Configuration" → "Administrative Template" → "System", select "Turn off autoplay function" and click "Properties"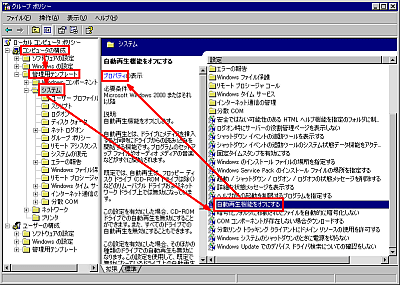 Select "Enable", select "All drives" and click "OK". To stop automatic playback only on CD-ROM, please select "CD-ROM drive". It will be reflected immediately without restarting.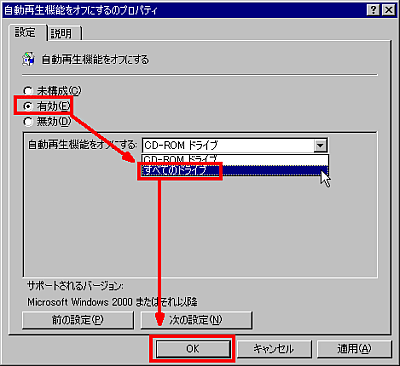 Note that this "gpedit.msc" is installed in Windows 2000 Professional Edition, Windows XP Professional, but it is not in XP Home.

XP Home is troublesome, but select each drive, display "Properties", set "Do nothing" from the "Auto Play" tab for music files, images, video files, mixed content etc It seems there is a need to go. Even for XP Home, you can use the automatic play off method while holding down the Shift key.