New release of "White Curry Noodle" from Nissin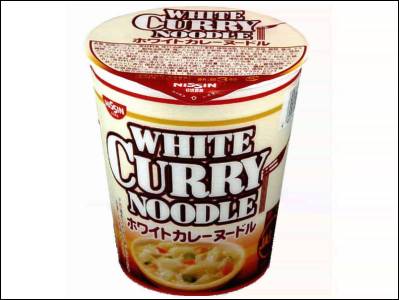 BeforeBlack curry cup noodlesIt is said that Nissin who issued a noodle will give out a noodle of white curry this time. The release is from December 20 (Wednesday) and tax included 150 yen, handling is limited to Seven & i Holdings nationwide. The feeling I saw is stew, but I care what kind of taste it is.

Details are as below.
- Seven & i Holdings limited item -
Information on the launch of vertical type curry noodles "white curry noodles"

Although it seems to be good at selling at various stores, we are selling only Seven - Eleven, Ito - Yokado, York Mart and York Benimaru.

It is a product concept that casually "White Curry" and easy experience. Soup is curry soup which expresses creamy and rich with coconut milk and the like. It is said that the amount of turmeric which is the source of the yellow color of curry is reduced as much as possible and supplemented with more than 20 kinds of other spices such as cumin.

Next time will green curry noodles come out?