Nagatani, retort "Konagiyaki curry" released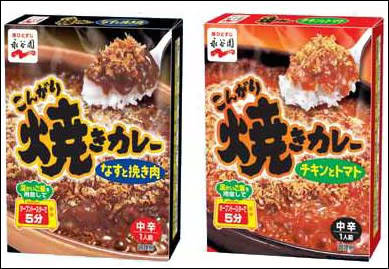 Baked curry seems to be a dish that cooks cheese on curry and rice and bakes in the oven.
Two kinds of flavors, "Konbaki Grilled Curry and Roasted Ground Meat" and "Konigiyaki Curry Chicken and Tomato". From Monday, September 4, 2006, the suggested retail price starts selling at 265 yen (excluding tax).Easy to taste the deliciousness of local curry at home
"Konayaki curry with eggplant and ground meat" and "Konayaki curry chicken and tomato"(PDF file)
http://www.nagatanien.co.jp/company/news/pdf/news20060816113517.pdf

It looks like currying on my belly. I never ate the original baked curry so I'm worried about how it differs from normal cheese curry.