Foundation where aura changes will appear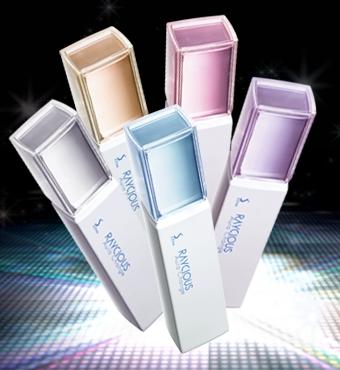 Kao seems to release "Reishashu Aura Change Foundation" which changes the impression (= aura) which wraps people on August 1, 2006 for each color at 3150 yen.

Aura? The product name is also amazing.
Kao Sofina Reishias Aura Change

It is a foundation that can wear an aura on your skin and produce the impression / atmosphere you want to become.
The secret is "shiny color" made with light. By letting the skin feel a slight color taste,
I will create five completely different impressions.
Is it supposed to add color to gloss that is originally colorless?

The differences of 5 colors are as follows.
Sweet pink- Energetic and cute impression
Celebrity Platinum- Elegant and gorgeous impression
Nudy Bronze- Sexy and glamorous impression
Elegance lavender- Elegant and soft impression
Stylish turquoise- Intellectual and sharp impression

From the bottom of the site above, the third button from the left of the black strip lets you "aura diagnosis" that suits you, so it's ok to try it.
in Note, Posted by darkhorse_log