In fact, the iPhone 15 is the most affordable iPhone since 2007.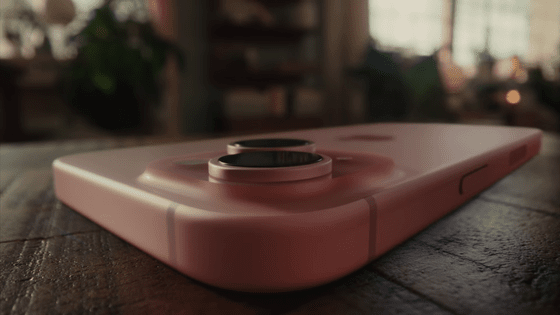 Apple announced the '
iPhone 15
' series on September 13, 2023, and it was revealed that it will be sold for a minimum price of 124,800 yen in Japan. The price of the iPhone continues to rise every year in Japan due to the effects of the weak yen, but in fact, the price has not changed in the past few years in the United States, and it turns out that it is actually a good deal when you take inflation into account.
Confirmed: The iPhone 15 is the most affordable iPhone since 2007
https://www.perfectrec.com/posts/iPhone15-price
Apple has announced that it will sell the iPhone 15 starting at $799 and the iPhone 15 Pro starting at $999 in the United States. This pricing structure of ``Muji is $799'' and ``Pro is $999'' has actually not changed since the time of the ``
iPhone 12
'' released in 2020. On the other hand, in Japan, the prices are converted from dollars to yen, so even for the same 128GB model, there is a difference of about 20,000 yen between the iPhone 12 and iPhone 15.
PerfectRec
's Wally Nowinski uses
the Bureau of Labor Statistics' inflation calculator
to compile historical iPhone prices adjusted for inflation.
Below is a table of inflation-adjusted prices for SIM-free iPhones with the lowest capacity. According to this, you can see that the 'iPhone 15' indicated by the blue bar is the most affordable iPhone since the first iPhone in 2007.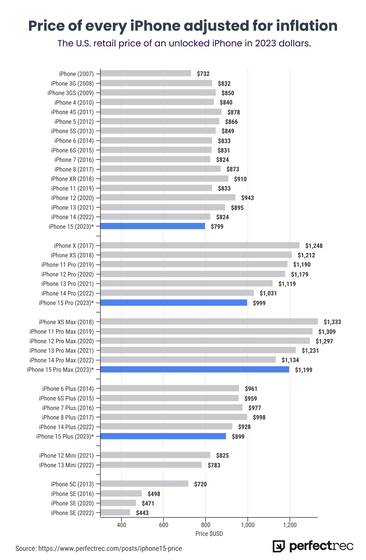 The graph below shows the release year and price in an easy-to-understand manner.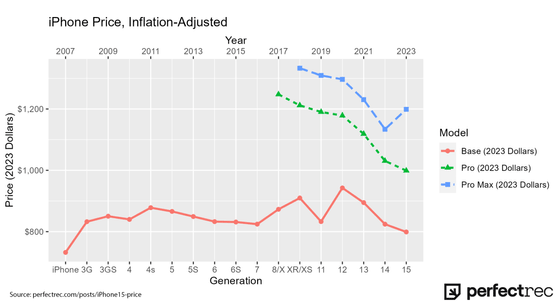 Here's what the price would look like based on the release, without adjusting for inflation: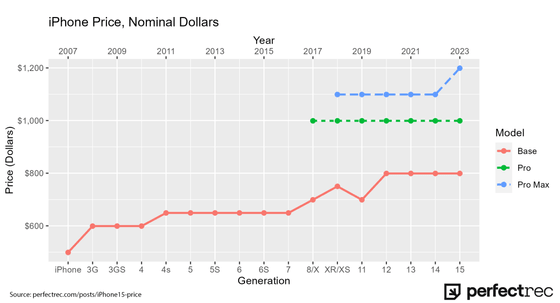 Comparing the prices in Japan on a release basis for the 128GB model, 'iPhone 12' is 90,800 yen excluding tax , 'iPhone 13' is 98,800 yen including tax , 'iPhone 14' is 119,800 yen including tax, 'iPhone 15' is 124,800 yen including tax.

The selling price of 'iPhone 15' in Japan is 124,800 yen including tax for the 128GB model, 139,800 yen including tax for the 256GB model, and 169,800 yen including tax for the 512GB model. The 128GB model of 'iPhone 15 Plus' is 139,800 yen including tax, the 256GB model is 154,800 yen including tax, and the 512GB model is 184,800 yen including tax.

'iPhone 15' and 'iPhone 15 Plus' are now available, finally abolishing Lightning and adopting USB-C - GIGAZINE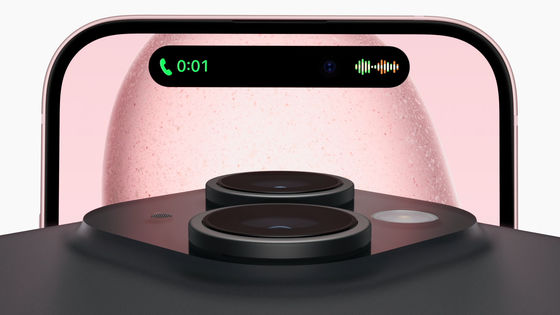 The selling price of 'iPhone 15 Pro' is 159,800 yen including tax for the 128GB model, 174,800 yen including tax for the 256GB model, 204,800 yen including tax for the 512GB model, and 234,800 yen including tax for the 1TB model. The selling price of 'iPhone 15 Pro Max' is 189,800 yen including tax for the 256GB model, 219,800 yen including tax for the 512GB model, and 249,800 yen including tax for the 1TB model.

'iPhone 15 Pro' and 'iPhone 15 Pro Max' are now available, becoming more elegant with titanium frames - GIGAZINE