Apple further cuts the price of the original iPad even further, new goods are very cheap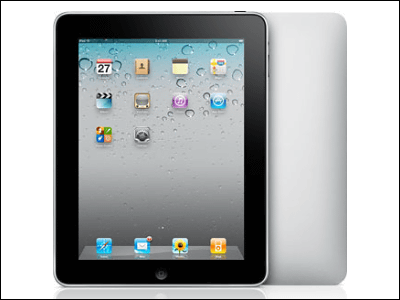 At the end of January, Apple confirmed the quality as new as the "limited time special price"Start selling the first iPad of "refurbished products" by lowering price sharplyAnd it was memorable that I felt that the appearance of the new model was near,Formal announcement of "iPad 2"In line with this, a major price reduction of the new iPad was made.

Details are as below.
IPad - iPad - iPad WiFi - iPad WiFi + 3G - Apple Store (Japan)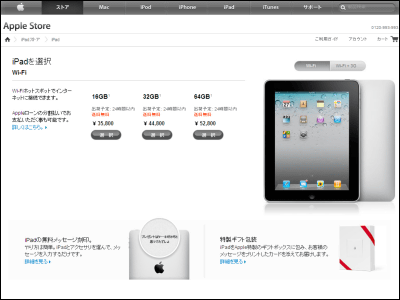 According to Apple's online shop "Apple Store", the first iPad of the Wi-Fi model was sold at a lower price than before as of March 4th, 2011, the selling price of each model is below I will.

■ 16GB model
35,800 yen (traditional price 48,800 yen)

■ 32GB model
48,800 yen (conventional price 58,800 yen)

■ 64GB model
52,800 yen (conventional price 68,800 yen)

Although the cheapest 16 GB model has fallen from slightly less than 50,000 yen to the mid of 30,000 yen, such a big price cut is supposed to be made even if the selling price of "iPad 2" in America is It is the same as the original iPad, it seems that it is greatly influenced that being sold at almost the same price in Japan is thought to be sold.

Considering that "iPad 2" with dual core CPU "A5 processor" installed at processing speed doubled and graphic performance becoming nine times appears on March 25, even if it is declining significantly I hesitate ... This is ... ....