A mysterious technology that makes Nintendo DS games playable on Nintendo Switch and makes stereoscopic images emerge with AR is born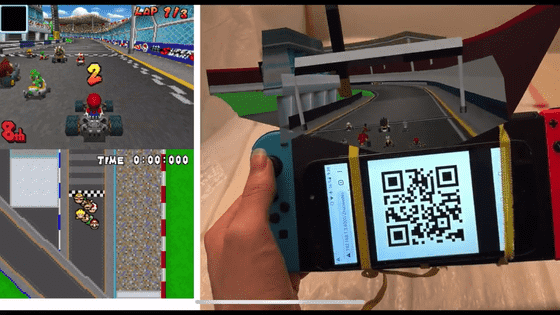 A ridiculous technology has been released that uses an emulator, a 3D model extraction tool, and a rendering tool to display 3D images while playing Nintendo DS games on Nintendo Switch.

GitHub - zhuowei/DSReality

https://github.com/zhuowei/DS Reality
Looking at the video released by Mr. Zhuowei Zhang, you can see the video of
Mario Kart DS
on the left side of the screen and the Nintendo Switch on the right side.
DS emulation in Augmented Reality:

Displays game as a holographic 3D model.

- DS emulated with melonDS (iOS port from rileytestut's Delta)
- 3D model extracted with scurest's amazing Melon Ripper tool
- rendered with iOS #RealityKit #AugmentedReality #AR https://t.co/1blhyamLbo pic.twitter.com/WgN3bnyVy2

— Zhuowei Zhang (@zhuowei) June 21, 2023


A smartphone displaying a QR code is tied to the Nintendo Switch with a string, and the image of the Nintendo DS is displayed in real time three-dimensionally at the top of the Nintendo Switch. These are game images and AR images reproduced on the iPhone screen.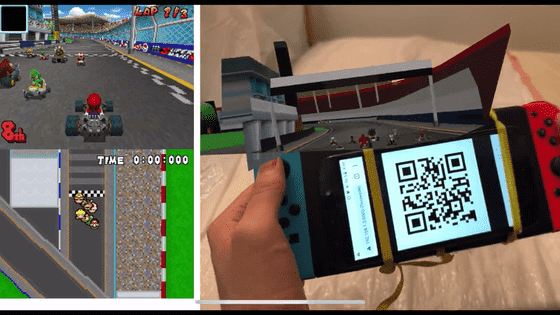 You can check the scenery, characters, item boxes, etc. in 3D images. It seems that the operation of Mario Kart itself is done with Nintendo Switch.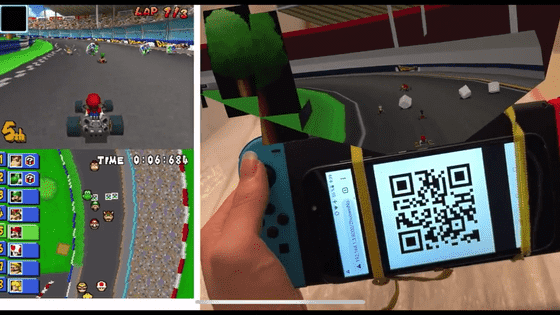 '
Pokemon Black
' can also be displayed, but the background is somewhat strange. This is because it was tested at the angle used in Mario Kart DS. In another software with a different angle, nothing will be displayed unless the shader that cuts out the model is deleted.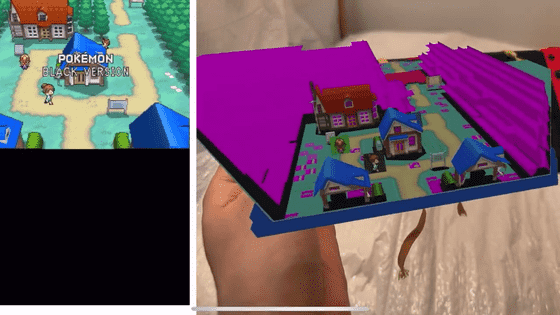 Zhang uses Nintendo DS emulators melonDS and Delta to run the game on the iPhone, while MelonRipper is used to rip 3D models from the game and renders using Apple's AR creation kit, RealityKit . It is said that it is going.

It should be noted that this technology is only a concept. At the time of article creation, it seems that there is a problem that the application crashes after a few minutes.