European Commission warns Google of 'forced sale' of advertising business, preliminary view of antitrust investigation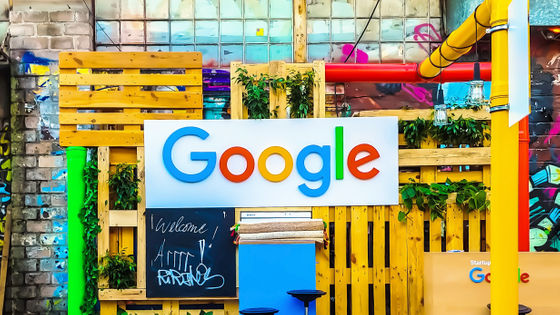 On June 14, 2023, the European Commission announced that Google is suspected of distorting competition in the advertising technology (ad tech) industry and violating antitrust laws. The European Commission points out that if this claim is accepted, Google will be forced to sell its advertising business.

Commission sends Statement of Objections to Google

https://ec.europa.eu/commission/presscorner/detail/en/ip_23_3207
Remarks by Executive Vice-President Vestager
https://ec.europa.eu/commission/presscorner/detail/en/speech_23_3288
Today's European Commission announcement about our advertising technology
https://blog.google/around-the-globe/google-europe/todays-european-commission-announcement-about-our-advertising-technology/
EU suggests breaking up Google's ad business in preliminary antitrust ruling - The Verge
https://www.theverge.com/2023/6/14/23759094/european-commission-google-antitrust-advertising-market-antitrust
The European Commission has repeatedly accused Google of abusing its dominant position in the ad tech industry and fined the company for three previous antitrust violations. It was limited to demanding 'Behavioral Remedies', that is, correction of Google's business practices.
However, the European Commission, which has been investigating the actual conditions of Google's advertising business, has strengthened suspicions that Google may have used its dominant position in the ad tech industry to give unfair advantage to its own services. , which raised the odds that it might force it to spin off parts of its advertising business.
Google's advertising technology business may be ordered by EU regulators to sell part of the business as an antitrust violation - GIGAZINE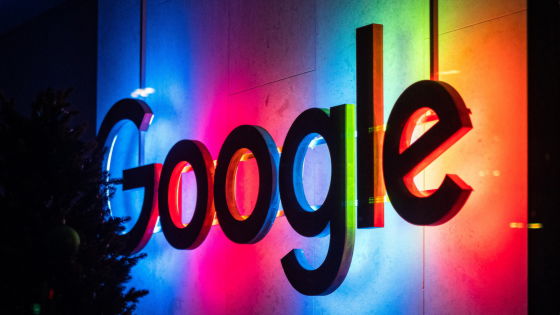 'Google acts as an intermediary for online advertising, intervening at almost every level of the so-called ad technology supply chain,' said Margrethe Vestager, European Commission's Vice-President for Competition Policy, in a statement. Our preliminary concern is that Google may have used its market position to favor its own intermediary services, which would not only benefit Google's competitors, but also publishers. It hurts and at the same time increases the cost of advertisers.Therefore, if this is confirmed as a fact, Google's conduct is a violation of our competition rules.' I showed the view that it is.
Below is a diagram of Google's control structure that the European Commission is concerned with. While Google provides two ad space purchase services, `` Google Ads '' and `` DV 360 '' for advertisers, a service called `` DoubleClick For Publishers (DFP) '' for publishers who publish advertisements I am working on On top of that, Google also operates 'AdX', an advertising exchange that buys and sells advertisements through an auction system.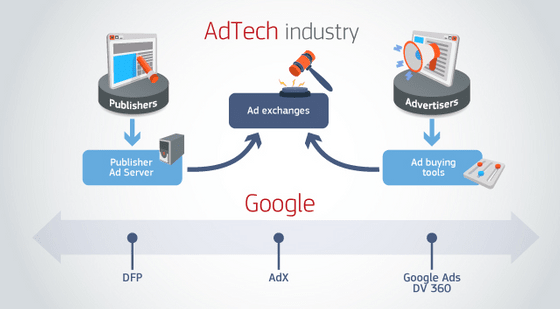 In other words, Google owns the platform that buys ads, the platform that sells ads, and the place that brokers those transactions. While this is not per se illegal, the European Commission has provisionally found that Google has been abusing its dominant position since at least 2014 in two ways:

First of all, in the ad auction held on DFP, which is the ad server for publishers, we made it convenient for our own ad exchange to be advantageous by notifying AdX in advance of the highest bid amount of competitors. On top of that, when bidding on ad buying tools Google Ads and DV360, they excluded competing ad exchanges and encouraged them to bid on AdX.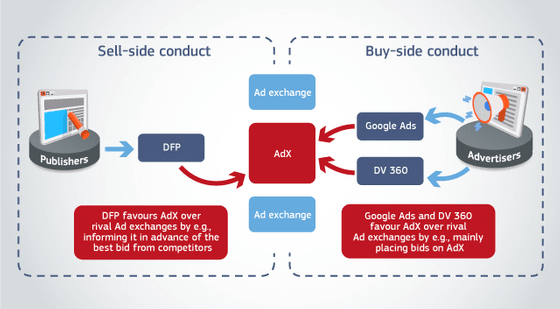 The European Commission has determined that remedial measures to change the practice are no longer effective in preventing Google from continuing its self-favoring behavior or initiating new self-favoring behavior. As a result, the European Commission has taken a preliminary view that only a forced separation of some of Google's advertising services can address competition concerns.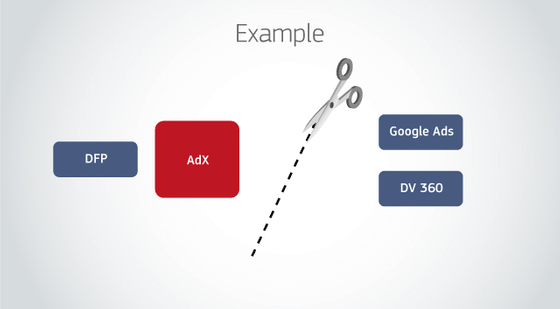 This appeal is an important step in the EU's investigation, but it does not necessarily mean that the authorities' complaints will be granted. Google will now have the opportunity to respond in writing to a statement of objections from the European Commission and request an oral hearing at a public hearing. If, after Google has exercised these defensive rights, the European Commission again concludes that there is sufficient evidence of antitrust violations, Google could be fined up to 10% of its annual global turnover. may be

In response to the European Commission's announcement, Dan Taylor, vice president of Google's global advertising business, said, 'The European Commission's report focuses on a small aspect of our advertising business and is not new. No. We cannot agree with the European Commission's view, so we would like to deal with the European Commission's objection,' he argued, clearly showing his willingness to fight.