Google proposes 'rival advertising companies to place ads on YouTube' to avoid huge fines of up to 10% of sales under EU antitrust law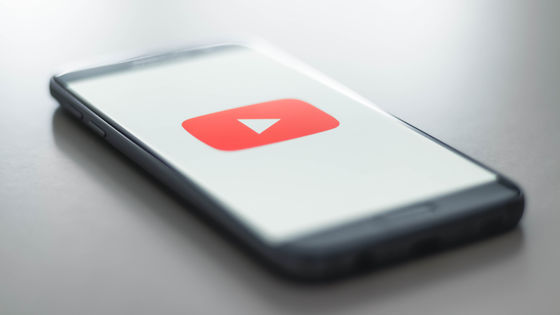 Google's parent company, Alphabet, is reportedly proposing to 'allow rival advertising companies to place ads on YouTube' to address the investigation into EU antitrust violations.

EXCLUSIVE Google offers to let ad rivals place YouTube ads in EU antitrust probe --sources | Reuters

https://www.reuters.com/technology/exclusive-google-offers-let-ad-rivals-place-youtube-ads-eu-antitrust-probe-2022-06-13/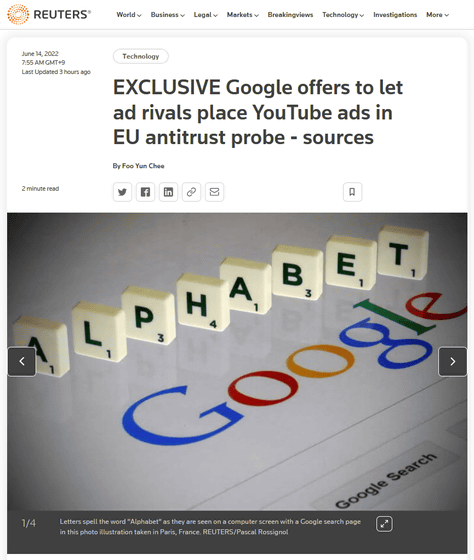 Google may let rival ad platforms run commercials on YouTube | Engadget
https://www.engadget.com/google-youtube-ad-platform-concessions-european-union-antitrust-180828678.html
Google offers to show ad rivals on YouTube
https://searchengineland.com/google-offers-to-show-ad-rivals-on-youtube-385782
The European
Commission
(EC), the policy enforcement agency of the European Union, said in 2021 that Alphabet, which has both Google, the world's largest search engine, and YouTube, the world's largest video distribution service, will be launched by rivals and advertisers. Pointed out that access to user data is restricted. The EC has begun investigating Alphabet as it has gained an unfair advantage in the digital advertising market due to these practices.
Google imposes a rule that 'advertisers must use ad managers to place ads on YouTube,' which is a limitation for rival ad companies to serve ads on YouTube. The EC is investigating on suspicion of violating the Antimonopoly Act. We also investigated Google's requirement that advertisers must use Alphabet's advertising services
Display & Video 360
and
Google Ads
to purchase YouTube ads, allegedly violating the Antimonopoly Act. We are. In addition, YouTube recorded sales of 6.9 billion dollars (about 930 billion yen) in the first quarter of 2022.
According to an investigation into antitrust violations, Google could be fined up to '10% of global sales.' In response, it was
reported
in 2021 that 'Google is looking for a solution with EC to avoid fines.' As a 'solution', Google has proposed 'to allow non-Google advertising companies to place YouTube ads,' Reuters reports. In addition, according to sources, Google needs to prepare more than this solution, but negotiations are proceeding well.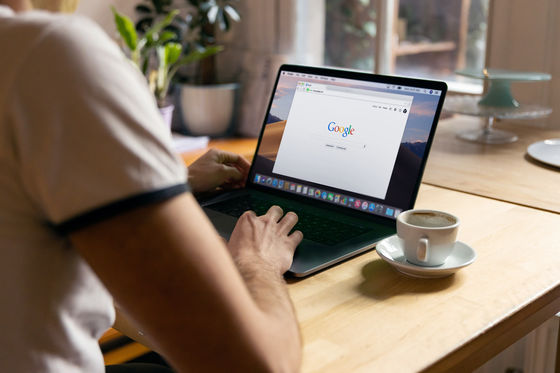 In 2021, Google will generate $ 147 billion in revenue from online advertising. This is more than any other advertising company in the world. The three pillars of search, YouTube, and Gmail are responsible for most of Google's advertising revenue. The display network business, where other media companies use Google technology to sell ads for their websites and apps, accounts for about 16% of Google's advertising revenue.

In addition to EC, the UK Competition and Markets Authority (CMA), which is a regulatory agency for antitrust violations in the UK, is also investigating Google's advertising practices.