European Commission investigates new system under development by Google for antitrust violations

by Thomas Hawk

Google has been investigated in various practices for alleged antitrust violations, but the European Commission (EC) has also been investigated in the online advertising technology market as of June 23, 2021. We have started an investigation on 'possibility of anti-competitive behavior'.

Antitrust: Google in the online advertising technology
https://ec.europa.eu/commission/presscorner/detail/en/ip_21_3143

EU launches antitrust probe into Google banning third-party cookies in Chrome | Ars Technica
https://arstechnica.com/tech-policy/2021/06/eu-antitrust-regulators-launch-probe-into-googles-floc-plan/

Google Faces EU Antitrust Probe of Alleged Ad-Tech Abuses --WSJ
https://www.wsj.com/articles/google-faces-eu-antitrust-probe-of-alleged-ad-tech-abuses-11624355128?mod=djemalertNEWS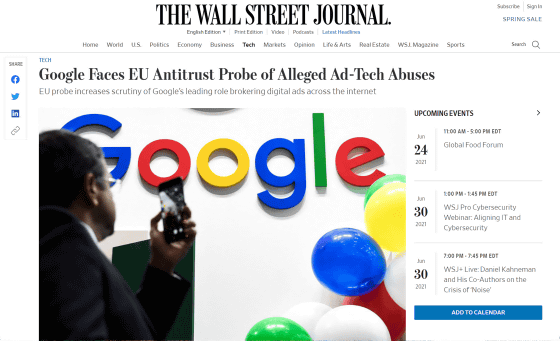 The survey started by EC is about so-called 'ad tech (advertising distribution technology)'. While Google operates a platform that delivers digital advertising, it takes the form of participating in that platform. The EC mainly investigates whether Google used it in-house while restricting access to user data used for advertising purposes on websites and apps to third parties. And that.

'Google is at almost every level of the online display advertising supply chain. The concern is that Google makes it harder for rivals to compete when it comes to so-called ad tech,' said EC Margrethe Vestager. Mr. said.

In addition, Google plans to abolish the existing advertising mechanism using third-party cookies in the near future and shift to a mechanism using an API called 'FLoC'. This transition privacy sandbox has been discussed in the proposal but, EC, including the plan of privacy sandbox, it intends to carry out the investigation also Chrome. FLoC is a technology that is still under development and testing, but many concerns have already been raised and investigations have begun in the United States for antitrust violations.

A new system under development by Google that is pointed out as 'worst' has already started investigation for antitrust violation --GIGAZINE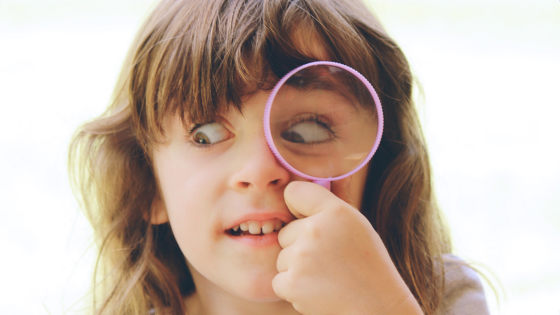 In addition, Google plans to stop the use of ad identifiers by third parties when users opt out of personalized ads for Android apps, which is also being investigated by EC. ..

Google admits that 'We will gradually implement a function that can deny ad tracking from Android 12' --GIGAZINE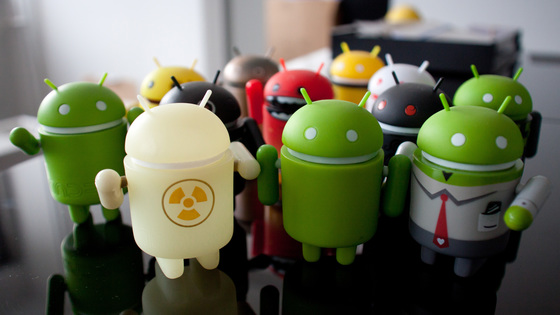 The specific survey points indicated by the EC are as follows.

-You must use Google Display & Video 360 (DV360) or Google Ads to purchase online display ads on YouTube.
-You must use Google Ad Manager to serve inventory on YouTube. Also, Google imposes potential restrictions on serving online display ads on YouTube by services that compete with Google Ad Manager.
-Clear priority for Google's exchange 'AdX' in DV360 and Google Ads, and potential priority for DV360 and Google Ads in AdX.
-Google has restricted 'access to data such as user behavior and identity' to third parties such as advertisers, publishers, and advertising intermediaries.
The market impact of trying to abolish third-party cookies and launch a toolset called the privacy sandbox in Chrome.
· Market impact on Android apps with plans to stop identifiers for third parties when users opt out of personalized ads.