Submission of the ``Law on Competition and Transparency in Digital Advertising'' bill, if enacted, Google and Meta will split the advertising business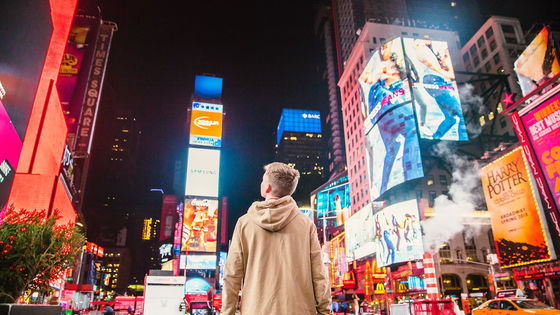 A bipartisan group of US Senators has submitted the `` Competition and Transparency in Digital Advertising Act (CTDA)'' aimed at restoring and protecting competition in digital advertising . This will seek to improve the current situation in which the same company can be the seller and buyer of digital advertising, and if enacted, Google and Meta will be forced to split their advertising businesses. It will be.

Lee Introduces Digital Advertising Act - Mike Lee US Senator for Utah

https://www.lee.senate.gov/2022/5/lee-introduces-digital-advertising-act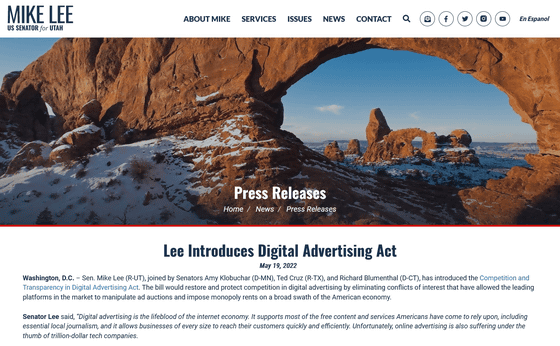 Lawmakers launch bill to break up tech giants' ad dominance • The Register

https://www.theregister.com/2022/05/19/senate_ctda_advertising/
US senators target Big Tech's digital advertising machine with new legislation - CNN
https://edition.cnn.com/2022/05/19/tech/competition-transparency-digital-advertising-act/
The CTDA bill was submitted by a group of Rep. Mike Lee (Republican), Rep. Amy Klobuchar (Democrat), Rep. Ted Cruz (Republican), and Rep. Richard Blumenthal (Democrat).
Advertisers and ad publishers conduct billions of real-time transactions every day through
ad exchanges
. Since Google owns both
an ad network
and an ad exchange that optimizes ad distribution, Google employees recognize that it is like Goldman and Citibank owning the New York Stock Exchange. It seems that there is
Google's influence in the digital advertising market is enormous. For example, the advertising management platform
Google Ad Manager
is used by 90% of large publishers, and 75% of all impressions of online display advertising in the third quarter of 2018. We serve %.
According to Rep. Lee's materials based on information as of July 2020, Google is 90-100% on the seller-side platform of advertising space, 50-60% on the ad exchange, and 50-90% on the buyer-side platform. It is said that it occupies a share of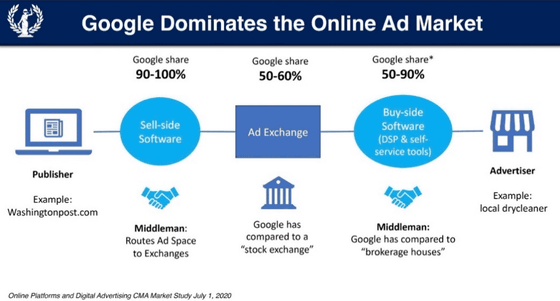 In this way, Google, which has influence on both buying and selling,
・Guided bids to their own services to the detriment of customers and competitors
・Used information about the trading activities of competitors to advantage the company's assets
Forcing publishers to license Google's ad servers
・Hindering competition with other ad exchanges by using ad distribution control over publishers
Manipulating ad auctions to eliminate competition from competing ad services
It has been pointed out that he has taken actions such as

The CTDA is a bill aimed at restoring and protecting competition in the digital advertising market that has been lost due to such acts.

Under the CTDA, large digital advertising companies that process digital advertising transactions worth $20 billion or more will be prohibited from owning more than one part of the digital advertising ecosystem. Specifically, ad exchange owners cannot own the supply-side platforms utilized by publishers and the demand-side platforms utilized by advertisers. The owner of the supply-side platform cannot own the demand-side platform and vice versa.

This item covers Google, Amazon, and Meta.

And for medium-sized and larger digital advertising companies that process digital advertising transactions worth more than $5 billion (approximately 635 billion yen), with the aim of protecting customers and competing 'We must act in the best interests of the (Seller-side and Buyer-side) must be firewalled to prevent abuse and conflicts of interest." "Fair access to all customers regarding performance and information regarding transactions, exchange processes and functionality." must be provided.'

``If this bill becomes law, it will likely force Google and Facebook to sell most of their advertising business, the sector that drives or drives most of their advertising revenue,'' Lee said. Apple could be forced to sell to , which would also affect Apple as it moves into third-party advertising, and smaller ad tech competitors could also be subject to the bill. But industry experts confirm that the compliance burden does not impair their ability.'


in Note, Posted by logc_nt