I tried using Photoshop for iPad because 'a function to erase obstructive objects with one tap' and 'a function to cut out the subject with one shot' have been added.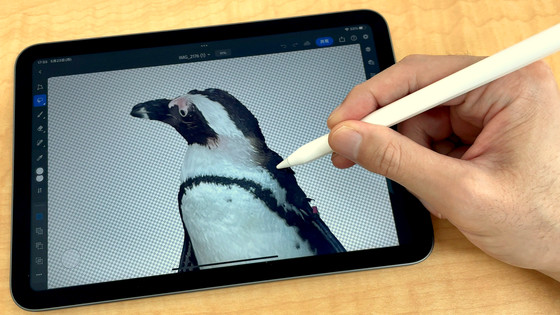 Adobe's image editing tool Photoshop has an iPad version that is optimized for use on iPads and can be operated more intuitively, instead of desktop PCs and iPhones. Adobe announced on May 11, 2022 that the iPad version of Photoshop has released a function to execute ' fill according to content ', ' select subject' and ' remove background ' with one tap. It is possible to perform advanced image processing with AI even on the iPad, so I actually tried using what kind of function it is.

Latest release of Adobe Photoshop iPad version: Rich in 'one tap' magic

https://blog.adobe.com/jp/publish/2022/05/11/cc-design-photoshop-on-the-ipad-brings-plenty-of-one-tap-magic-into-spring
The following movie is where I actually tried using the functions added to Photoshop for iPad.
I tried it because 'the function to erase obstructive objects' was added to Photoshop for iPad with one tap.
In Photoshop for iPad, try erasing the penguins on the left of the photo below. Surround the penguins with the lasso tool and select ...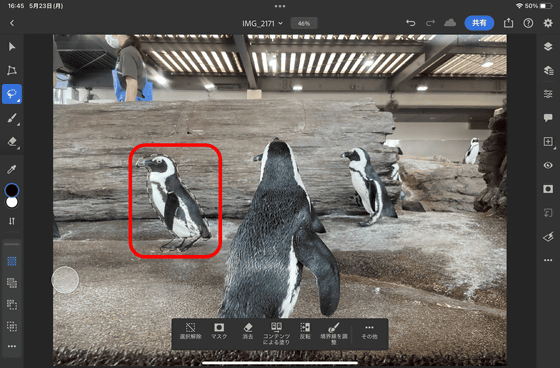 Tap the Fill Tool and select Fill with Content.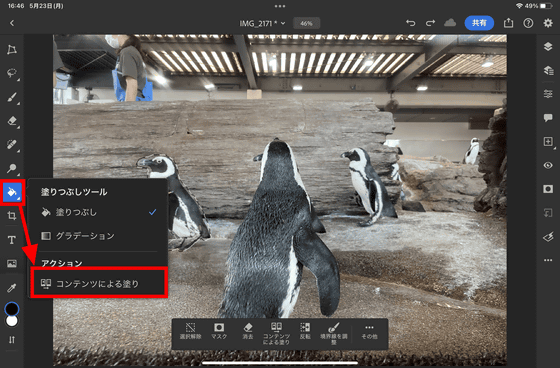 Then, after a few seconds of processing, the penguins disappeared cleanly.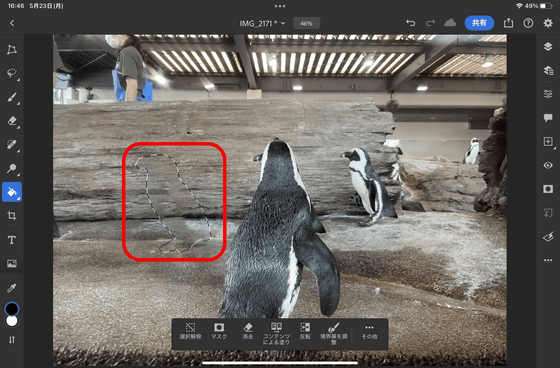 When I deselect it, I don't realize that there used to be a penguin unless I was told.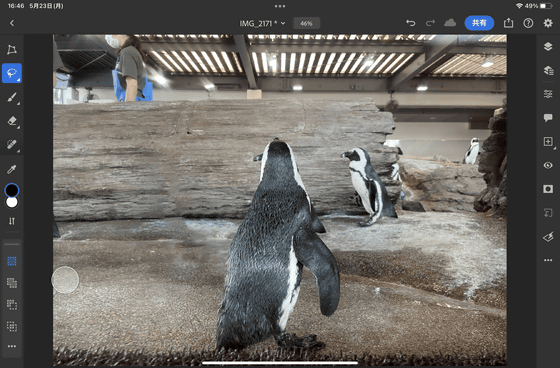 Also, if you tap 'Select subject' from 'Selection tool' ...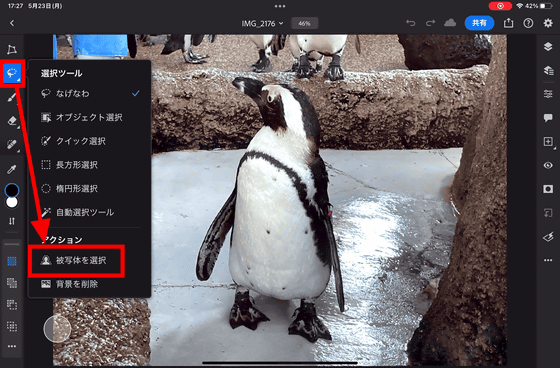 The penguins in the center are automatically selected. It's not a perfect choice because of the background color, but it's fairly accurate, so a little tweaking is enough. It's a lot easier than selecting with the magnet selection tool or the automatic selection tool.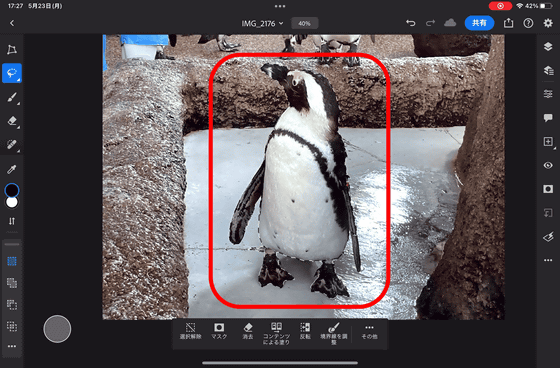 Also, if you tap 'Delete background' from 'Selection tool' ...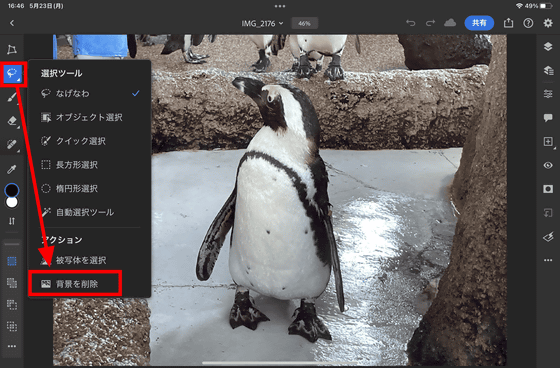 It will remove the background at the same time you select the subject. In other words, you can cut out with just one tap.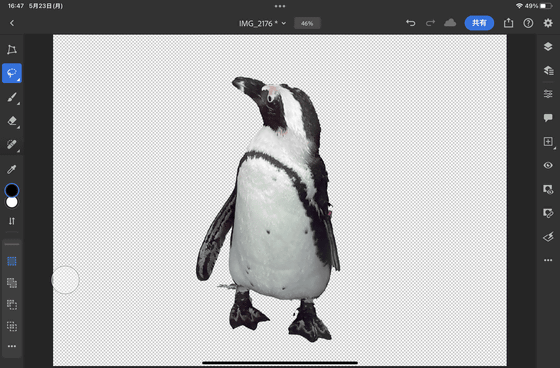 In addition, 'automatic tone correction', 'automatic color correction', and 'automatic contrast' that can be used in Photoshop for desktop PC have been added to Photoshop for iPad. If you load the photo as shown below and select 'Automatic tone correction' from 'Filter and correction' ...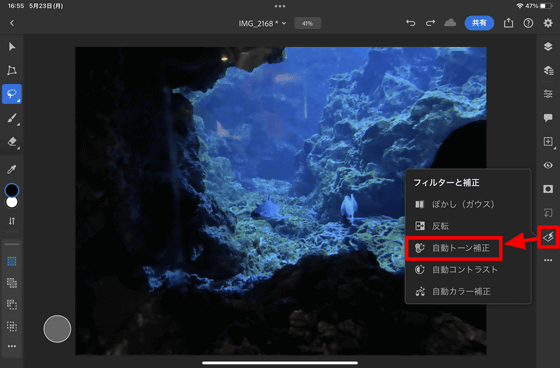 The tone of the photo is automatically corrected so that you can see the shade of the rock in the foreground.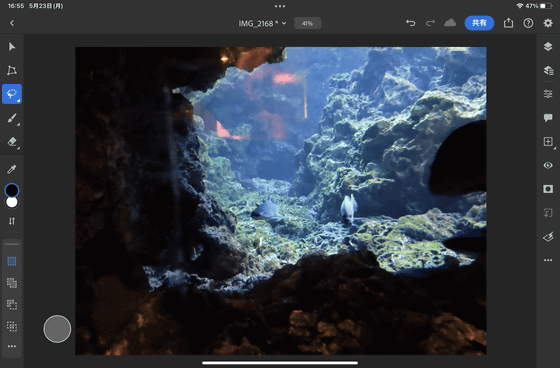 In addition, the iPad version of Photoshop also has 'direct access to more than 20,000 Adobe Fonts from the text tool', 'loading your own custom fonts', 'renaming cloud documents while editing', and 'cloud documents at any time'. Functions such as 'Synchronize' and 'Check pins and annotations left by other users on the shared document on the comment panel' have also been added.