The European Commission proposes 'Digital Market Law' and 'Digital Service Law' that impose fines of up to 10% on revenues such as Google and Amazon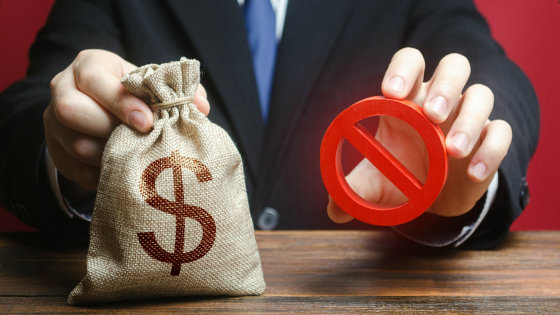 On Tuesday, December 15, 2020, the European Commission proposed a new law to curb the power of giant technology companies. A series of proposals called the 'Digital Services Act' and the 'Digital Markets Act' are powerful enough to impose fines of up to 10% of revenue on non-regular companies. ..

Proposal for a REGULATION OF THE EUROPEAN PARLIAMENT AND OF THE COUNCIL on a Single Market For Digital Services (Digital Services Act) and amending Directive 2000/31 / EC
(PDF file)
https://ec.europa.eu/info/sites/info/files/proposal_for_a_regulation_on_a_single_market_for_digital_services.pdf
EU's Digital Services Act Proposes New Content Removal Rights and Rules * TorrentFreak
https://torrentfreak.com/eus-digital-services-act-proposes-new-content-removal-rights-and-rules-201215/
Europe rewrites rulebook for digital age – POLITICO
https://www.politico.eu/article/europe-digital-markets-act-services-act-tech-competition-rules-margrethe-vestager-thierry-breton/
Tech Giants Face New Rules in Europe, Backed by Huge Fines --WSJ
https://www.wsj.com/articles/tech-giants-face-new-rules-in-europe-backed-by-huge-fines-11608046500
Digital Markets Act: EU's new rules on Big Tech
https://www.cnbc.com/2020/12/15/digital-markets-act-eus-new-rules-on-big-tech.html
Research continues in Europe and the United States about the fact that big tech companies such as GAFA
(Google, Apple, Facebook, Amazon) dominate the market, but new proposals will influence these companies. The aim is to curb and regain competition in the market.
First, the Digital Services Act requires online intermediaries to quickly remove illegal content and transparently inform users that it has been removed. And the Digital Markets Act aims to prevent companies that fall under the category of 'gatekeepers' from taking anti-competitive behavior such as prioritizing themselves.
'The two proposals are to achieve one goal, which means that we users have a wide range of choices about safe products and online services,' said Margrethe Vestager, Commissioner for Competition, European Commissioner for Competition. It's a thing. '
The first difference between the two proposals is the scope of application. The Digital Markets Act has been tailored for companies that fall under the category of 'gatekeepers,' while the Digital Services Act provides for a wider range of 'online intermediary services.' According to the EU, this 'online intermediary service' includes a wide range of services such as services that provide network infrastructure, cloud services, and small-scale online platforms.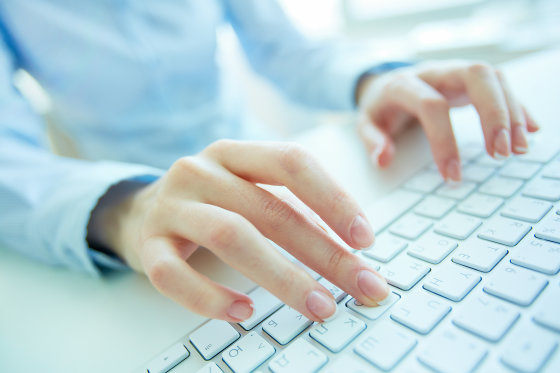 The Digital Services Act aims to improve the mechanism for removing illegal content, and the services provided will change the requirements imposed on the company. For this reason, it is known that the obligations imposed on cloud companies are less than the obligations imposed on SNS. Companies also need to provide users with transparency about the types and reasons for the content they remove, and establish a mechanism for users to challenge moderation. And if a company violates the law, it will be fined up to 6% of global earnings.

On the other hand, the Digital Markets Act is more targeted to a limited number of companies. The European Commission did not name a company that falls under the category of 'gatekeeper', but 'a company with revenues of more than 6.5 billion euros (about 820 billion yen) in Europe or more than 45 million users' 'EU It is said that GAFA is applicable to companies that operate at least three companies in the area, need to use their own services to reach customers, and have a well-established position in the market. ' increase. Gatekeepers will be subject to increased regulatory oversight and obligations not to interfere with the competition of small businesses. Companies that do not comply with the Digital Markets Act will be fined up to 10% of their global revenue.

It has been repeatedly pointed out that Google and Amazon have prioritized the display of their products, and this is a market monopoly.

Pointed out that Amazon is displaying its own brand products in a more prominent position than other companies' products --GIGAZINE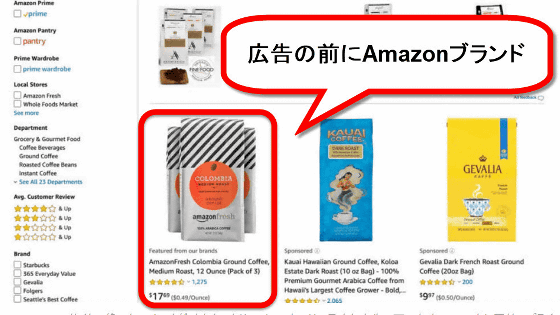 It is pointed out that the top search results of Google are occupied by 'Websites owned by Google' --GIGAZINE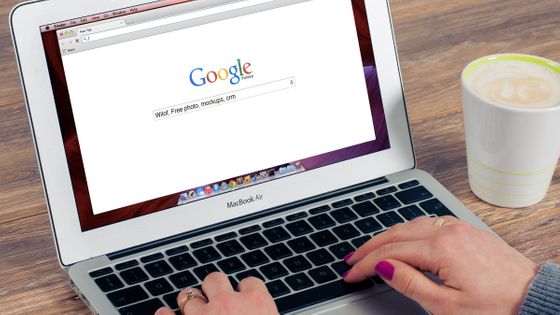 However, it should be noted that the above content is just a suggestion. The EU enforced the Data Protection Regulation 'GDPR' in 2018, but it took many years to enforce the GDPR. Similarly, the Digital Services Act and the Digital Markets Act are expected to take more time to enact and enforce. On the other hand, just as the enforcement of the GDPR has changed the way online privacy is global, experts believe that the two new proposals have similar impact.

It is also reported that GAFA is conducting digital lobbying activities in response to such EU movements.

What is the actual state of 'digital lobbying' over the new EU regulations? --GIGAZINE

in Note, Posted by logq_fa