Apple's MR headset ``Reality Pro (tentative name)'' may be unveiled at WWDC in June 2023


Bloomberg's Mark Garman, known for Apple-related leaks, was rumored to announce that Apple's mixed reality (MR) headset `` Reality Pro (tentative name) '' will be announced in the spring of 2023. It is reported that it will be postponed further and will be unveiled at the developer event WWDC , which is expected to be held in June 2023.

Apple Pushes Back Mixed-Reality Headset Debut Two Months to June (AAPL) - Bloomberg
https://www.bloomberg.com/news/articles/2023-02-15/apple-pushes-back-mixed-reality-headset-debut-two-months-to-june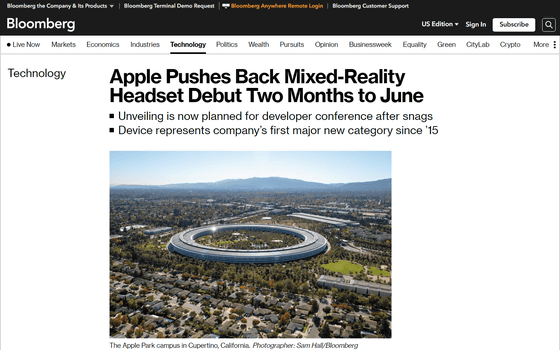 Apple's mixed reality headset will reportedly debut at WWDC - The Verge
https://www.theverge.com/2023/2/15/23601588/apple-wwdc-vr-ar-mixed-reality-launch-rumor

Apple headset announcement delayed until WWDC
https://9to5mac.com/2023/02/15/apple-headset-release-date-delayed/

The MR headset under development by Apple has been developed under the codename 'N301', and it is possible to track eye tracking (eye tracking) and hand movement using a camera (hand tracking), iOS without an external terminal It is reported that it is an AR / VR compatible device that operates a wind UI. It is reported that Apple has already filed trademark applications for names such as 'Reality One' and 'Reality Pro', and this device, which is expected to cost around $ 3000 (about 390,000 yen), is 'Reality Pro' It is believed that it will be sold under the name of

Is Apple's MR headset 'Reality Pro (tentative name)' equipped with gaze and hand movement tracking, 3D iOS-like UI, Mac external display function, etc. - GIGAZINE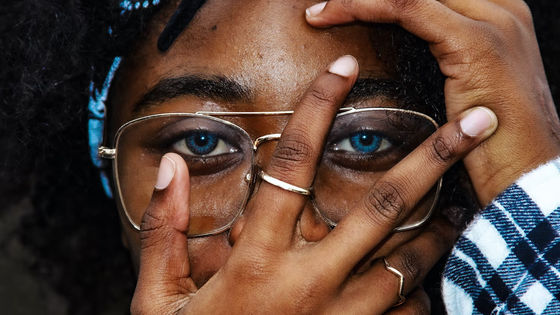 According to Garman, Apple was scheduled to announce this MR headset in June 2022, but postponed it to January 2023, and also postponed it to announce it at the new product launch event in the spring of 2023. . However, it seems that it has been decided to postpone until June 2023 in order to solve problems occurring in software and hardware.

Apple has not yet announced when WWDC will be held, but it is held every year in early June. According to Garman, Dan Riccio, the former head of Apple's hardware division and in a position to oversee Apple's AR and VR projects from 2021, has identified remaining issues with both the hardware and software aspects of the MR headset. It is said that they are strengthening their involvement in efforts to solve the problem.

However, within Apple, there are voices of concern that the cost of MR headsets is too high, and that Meta, which has already made a large cost in VR but has not been successful, will become a second dance. It seems that it is going up. In particular, some engineers involved in the development project are worried that Apple is trying to jump into a new market without any confirmation. On the other hand, it seems that there is also an opinion that Apple's MR headset may be the first successful example in the MR device market, like the Apple Watch, which succeeded in holding the number one share of smart watches.

An Apple spokesperson did not respond to Garman's request for comment and did not respond.