More than half of Twitter's major advertisers stopped advertising, and advertising revenue plummeted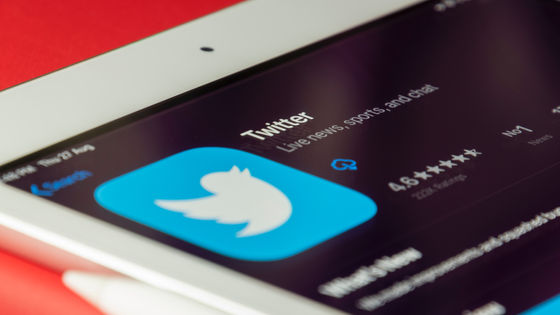 After Elon Musk acquired Twitter, Mr. Musk proceeded with internal
personnel reductions
and changed his policy
not to recognize
the existence of third-party Twitter apps that he had been working with for many years. Both are undergoing major reforms. It has already been reported
that
major advertisers have stopped placing ads one after another due to the increase in accounts impersonating Twitter in the confusion, but according to a survey by a marketing company, 625 out of 1,000 major advertisers. I just found out that the company has stopped advertising.
More than half of Twitter's top 1,000 advertisers stopped spending on platform, data show | CNN Business
https://edition.cnn.com/2023/02/10/tech/twitter-top-advertiser-decline/
Twitter is running ads next to tweets from Holocaust deniers - The Verge
https://www.theverge.com/2023/2/10/23594756/twitter-ads-toxic-content-holocaust-deniers-media-matters-report-study
According to data submitted by Pathmatics, a digital marketing analytics company, about 625 of the top 1,000 companies advertising on Twitter as of September 2022 stopped advertising as of January 2023. matter.
Companies that have stopped advertising are diverse, including Coca-Cola, Unilever, Jeep, Wells Fargo, and Merck. In addition, advertisers who continue to advertise on Twitter have also significantly reduced their spending. According to Pathmatics data, HBO, which had spent about $12 million (about 1.58 billion yen) on advertising as of September 2022, had spent only $54,000 (about 7.1 million yen) as of January 2023. Stayed on expenses.
Due to the suspension and reduction of advertising, the monthly revenue from the top 1000 companies will be approximately 127 million dollars (approximately 16.73 billion yen) to 48 million dollars (approximately 6.32 billion dollars) from October 2022 to January 2023. yen) plunged more than 60%.
Overseas media CNN said, 'Twitter's advertising business was much smaller than competitors Facebook and Google, but it still accounts for the majority of the company's revenue.This data shows that Twitter's advertising business has declined sharply. It shows that.'


As Musk struggles to win back advertisers, research shows that Twitter is no longer a preferred platform for advertisers.

According to a survey by the surveillance group Media Matters for America, some of Twitter's major ads were displayed on pages about accounts of extremists who denied the Holocaust. The Center for Countering Digital Hate, a non-profit organization that prevents the spread of misinformation, issued a similar research report , showing that just 10 accounts spreading conspiracy theories and other harmful content received a significant number of impressions, and these We estimate that advertising on the page will generate up to $ 19 million (about 2.5 billion yen) in annual revenue.

Companies such as Amazon and Apple have stopped advertising for this reason, out of concern that displaying corporate ads on harmful accounts would compromise the safety and credibility of the brand.