It is reported that Apple has postponed the development of lightweight AR glasses due to technical problems, and plans to release a cheap MR headset instead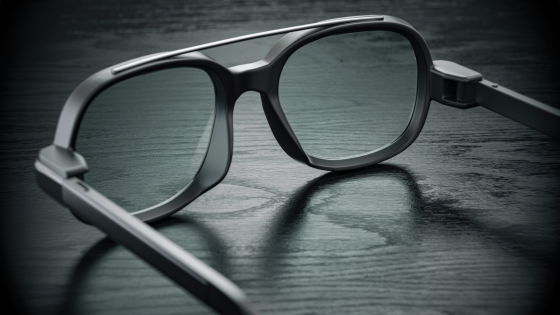 Apple has long been eyeing the potential of mixed reality (MR) and augmented reality (AR) devices, and is reportedly planning to launch its own MR headset in the second half of 2023 . Next to such an MR headset, it was planned to release a lightweight AR glass, but it became clear that the release of the AR glass was postponed due to technical problems.

Apple Postpones AR/VR Glasses, Plans Cheaper Mixed-Reality Headset (AAPL) - Bloomberg
https://www.bloomberg.com/news/articles/2023-01-18/apple-postpones-ar-glasses-plans-cheaper-mixed-reality-headset

Development on Augmented Reality 'Apple Glasses' Postponed Indefinitely - MacRumors
https://www.macrumors.com/2023/01/17/apple-glasses-postponed/

Apple is reportedly no longer developing AR glasses due to 'technical challenges' | Macworld
https://www.macworld.com/article/1476453/apple-ar-glasses-postponed-technical-challenges.html

In recent years, virtual reality (VR) , AR, and MR have become hot topics. First, VR is a mechanism for simulating a virtual space created by a computer, and the user experiences the virtual space immersively as if it were separated from the real world. On the other hand, AR is a technology that displays a virtual world superimposed on the real world, and displays various information and images made with CG on the scenery in front of you to extend the real world. . And MR is a technology that combines the real world and the virtual world at a higher level and realizes a space where they influence each other in real time.

It is said that Apple started developing the next-generation headset around 2015, and in 2022, a trademark application was filed for the ``Reality'' brand, which seems to be the name of the headset. And it is reported that a unique MR headset will be released in 2023.

You can find out more about the MR headset being developed by Apple reported in January 2023 by reading the following article.

Details of MR headset developed by Apple are reported, VR and reality can be switched with dial & cooperation with AirPods etc. - GIGAZINE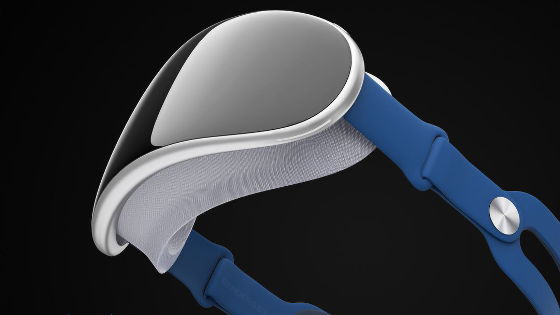 Apple originally planned to release lightweight AR glasses after the release of the MR headset, but overseas media Bloomberg reports that the AR glasses plan has been postponed due to technical problems. According to Bloomberg, Apple sees AR glasses as a device that will replace the iPhone, realizing the main functions of the smartphone within the wearer's field of view. If this is realized, users will be able to grasp notifications within the field of view of the AR glasses, check the directions obtained from the map application while superimposing them on the real world, and take pictures of the scenery they see with their eyes. It's going to be.

However, since AR is a technology that superimposes the virtual world on the real world, the AR glasses are required to be lightweight enough for the user to wear them all day long and have a battery that can be used all day long. However, achieving both of these is a technical challenge. For example, the MR headset that Apple plans to release in 2023 looks like ski goggles and uses an external battery pack that is worn around the waist, but still has about 2 hours of battery life. It's supposed to be time.

Apple plans to release a cheaper MR headset in 2024 or early 2025 instead of the postponed AR glasses. The MR headset scheduled to be released in 2023 is expected to be sold for more than $ 3000 (about 384,000 yen) depending on the configuration, but the low-priced MR headset is equivalent to the iPhone instead of the high-end chip equivalent to the Mac. The chip is expected to be used to keep the price down to about $ 1,500 (about 192,000 yen).

Bloomberg said that although there are voices doubting whether AR glasses will be shipped even within Apple, it is still a long-term goal for Apple.