It is predicted that Apple will release AR / VR helmets over 100,000 yen in 2022, AR glasses in 2025, and AR contacts in 2030.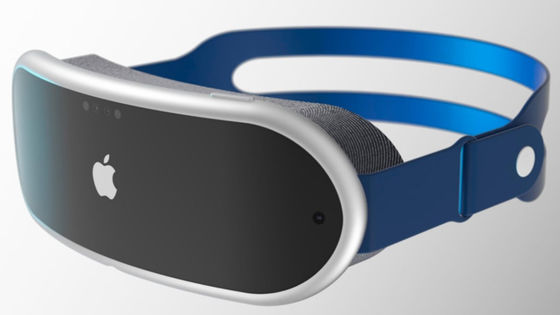 Analyst Minchi Kuo, who handles highly accurate leak information related to Apple, has released new forecast information for Apple's AR and VR related products for investors. According to this prediction, Apple will release a helmet-type headset with AR and VR functions in 2022, and a slimmer glasses-type AR device in 2025. It is predicted that contact lens type AR devices will be released around 2030-2040.

Kuo: Apple VR / AR headset in 2022 for $ 1000, AR glasses in 2025 --9to5Mac

https://9to5mac.com/2021/03/07/apple-vr-ar-headset-in-2022/
Kuo: Apple to Launch Mixed Reality Headset in Mid 2022 and Augmented Reality Glasses by 2025 --MacRumors
https://www.macrumors.com/2021/03/07/kuo-apple-mixed-reality-headset-2022/
Kuo: Apple May Release Augmented Reality Contact Lenses in 2030s --MacRumors
https://www.macrumors.com/2021/03/07/kuo-apple-ar-contact-lenses-2030s/
Apple's $ 1000 AR headset expected in 2022,'Apple Glass' in 2025, contact lenses in 2030 | AppleInsider
https://appleinsider.com/articles/21/03/07/apples-1000-ar-headset-expected-in-2022-apple-glass-in-2025-contact-lenses-in-2030
◆ AR / VR helmet that appeared in 2022
A headset compatible with both AR and VR, which Mr. Kuo predicts to appear in 2022, has already been prototyped in Apple, and the current weight is about 200 to 300 g. .. 'If Apple can solve a serious technical problem, the final product will weigh 100-200g lighter,' Kuo said.
The AR / VR headset being developed by Apple is a helmet type, adopts Sony's micro OLED (organic EL display), and does not need to be used by connecting to a Mac or iPhone. It is said that it is a 'VR headset'. In addition, Mr. Kuo said, 'Apple is focusing on AR, but the specifications of the AR / VR headset scheduled to appear in 2022 can provide a much better immersive experience than existing VR products. One of the key selling points of this device is its high integration with movie-related apps such as Apple TV + and Apple Arcade. '
Mr. Kuo predicted that the price of this AR / VR headset will be about 1000 dollars (about 110,000 yen).


In addition, another media,
The Information,
is that the AR / VR headset developed by Apple is equipped with two ultra-high resolution 8K displays, advanced line-of-sight tracking technology, and more than 12 cameras for tracking hand movements. It is reported that it will be done.
Rumor that Apple's VR headset is over 300,000 yen and '8K display & 12 or more cameras installed' --GIGAZINE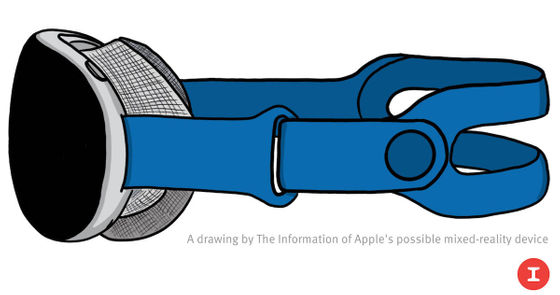 ◆ AR glasses that appeared in 2025
Kuo predicts that the AR glasses that Apple is developing will be available 'at the earliest' in 2025. Kuo pointed out that Apple has not yet started producing prototypes of AR glasses. An important function of AR glasses being developed by Apple is a 'custom optical see-through AR experience' that displays AR elements so that they overlap the real world.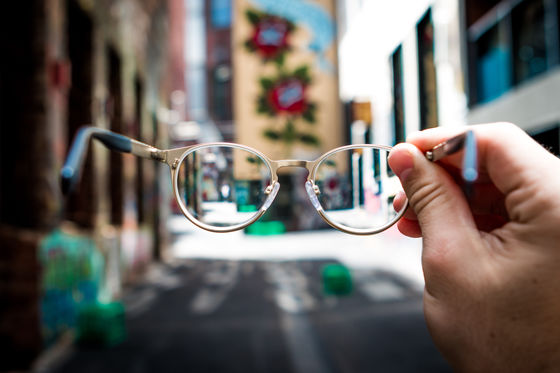 Other details are very vague, but Mr. Kuo said that Apple's AR glasses also have computing power and storage, which means that they can be operated independently like the AR / VR headset that appeared in 2022. There is sex. ' According to Mr. Kuo, Apple is developing AR / VR headsets and AR glasses in parallel, so it seems that there is a possibility that they will be sold at the same time.

◆ AR contact lenses that appeared in 2030-2040
As a further future of Apple's AR experience, Kuo predicts that he will somehow release AR contact lenses after 2030. However, Mr. Kuo said about AR contact lenses, 'There is no prospect of release yet.' Note that this is just a device that you can put in your eyes like a contact lens, so it is unlikely that you will have independent computing power or storage.