I have eaten Burger King `` Lilith Spicy Tomato Double Wapper Cheese '' where spicy tomato hot sauce intertwines with the flavor of meat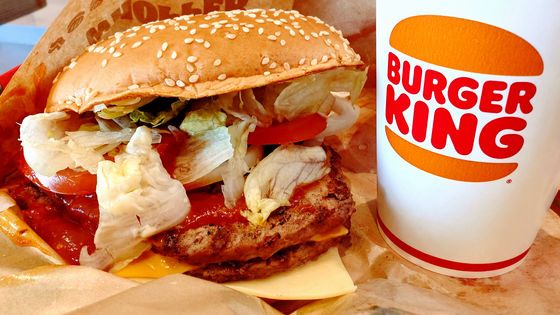 Burger King has started selling `` Lilith Spicy Tomato Double Wapper Cheese '' from December 16, 2022 (Friday) as a collaboration product with `` Diablo IV '', the latest work of the popular game series `` Diablo ''. I went.

Anger's Spicy Burger 'Lilith Spicy Tomato Double Whopper Cheese' 2 grilled beef x 4 cheese x tomato hot sauce

https://www.burgerking.co.jp/#/campaignDetail/1301
Burger King is actively collaborating with the 'Diablo' series. In September 2022, ``Diablo Garlic Double Cheese Burger'' using 4 pieces of cheddar cheese.
'Diablo Garlic Double Cheeseburger' where Burger King and 'Diablo Immortal' collaborated - GIGAZINE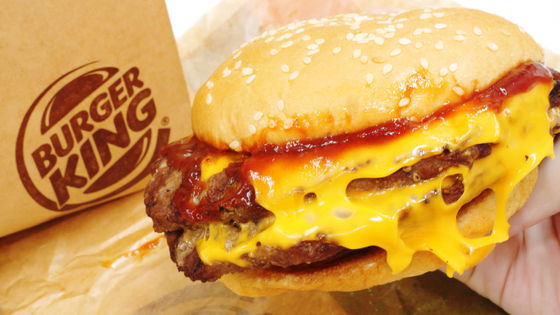 In November 2022, the `` Butcher Double Meat BBQ Cheese Burger '' using double meat of direct-fired beef and extra-thick chicken has appeared.


``Butcher double meat BBQ cheeseburger'' tasting review in which spicy garlic flakes overlap with overwhelming volume of direct fire beef & extra-thick chicken - GIGAZINE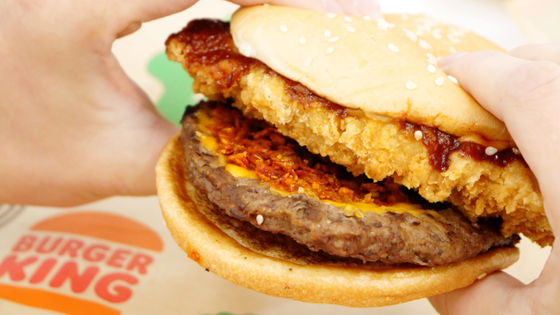 Arrived at Burger King to eat the third collaboration burger.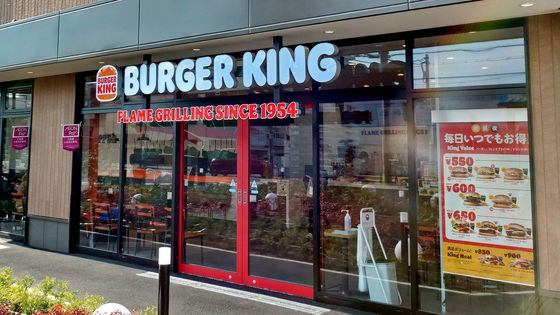 If you purchase any of the three collaboration burgers, including the "Lilith Spicy Tomato Double Wapper Cheese" you are looking for, you will receive a Lilith sticker.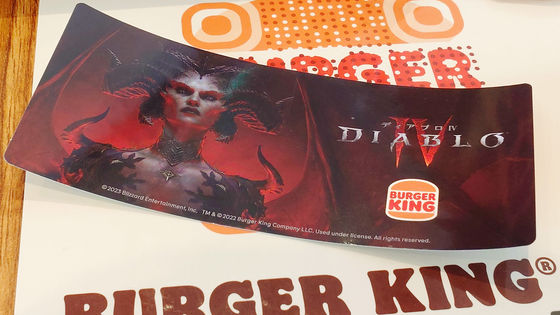 'Lilith Spicy Tomato Double Wapper Cheese' looks like this. Two slices of cheddar cheese are sandwiched between two patties and topped with spicy tomato hot sauce.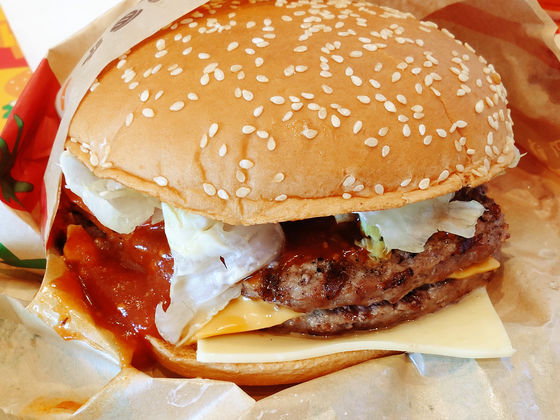 Two slices of tomato on top of the patty, lettuce and onions in an amount that lifts the buns lightly.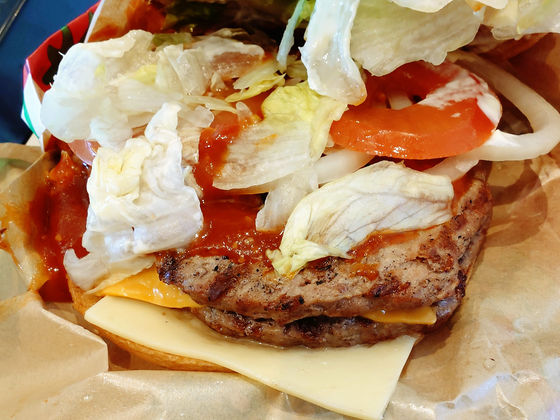 The cross section looks something like this, you can see that it is a burger where you can taste meat tightly. When you eat it, the spicy taste of tomato hot sauce comes from the side of the meaty taste of the two patties and mixes, and both flow into your throat without losing. The taste of cheese does not float, and lettuce and onions appeal to their presence with a crispy texture, making it an excellent eating experience.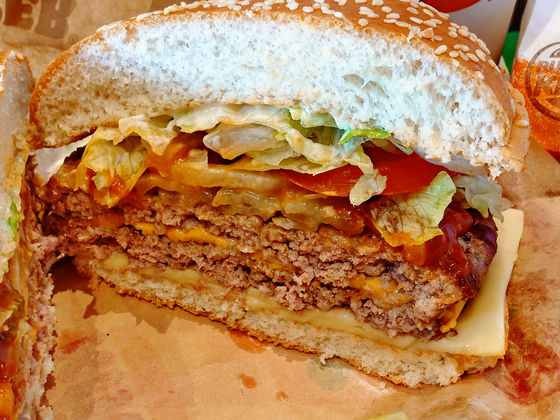 'Lilith Spicy Tomato Double Wapper Cheese' is 1420 yen including tax for single item and 1720 yen including tax for set. In addition, oysters are used as raw materials for tomato hot sauce.