I tried 'Honey Mustard Chicken Fillet Burger' which is a perfect match between spicy and juicy chicken and mellow mustard.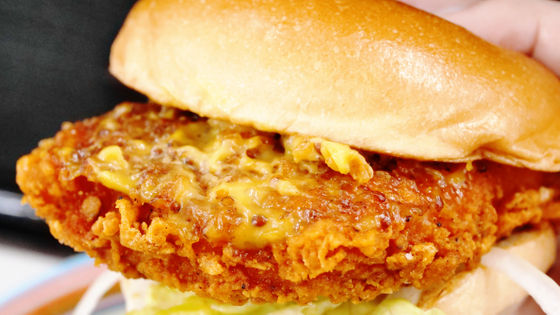 ' Honey Mustard Chicken Fillet Burger ', which is made by finishing 'rice-dori' chicken fillet grown with rice-blended feed with original honey mustard sauce seasoned with Argentine honey, will be available from Thursday, November 19, 2020 in Lotteria. Has appeared in. The chicken fillet, which is made from rice-drilled chicken breast less than 3 months old and finished with a
Cajun spice-
containing garment, is crispy on the outside but juicy on the inside, and it goes well with the mellow honey mustard sauce, so actually I bought it at Lotteria and tried it.
-A new product using Lotteria original honey mustard sauce! ~ 'Honey Mustard Chicken Fillet Burger' will be on sale for a limited time from November 19, 2020 (Thursday)! | Campaign | Lotteria
https://www.lotteria.jp/campaign/000414/
Arrived at Lotteria.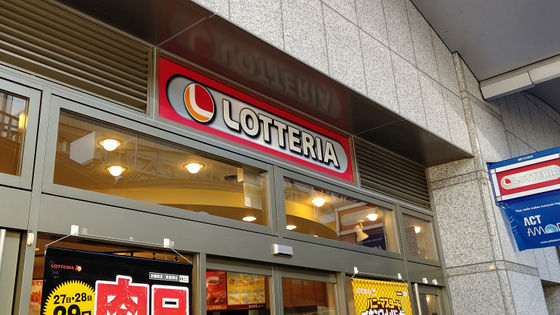 At the store, the new burger you are looking for is widely appealing.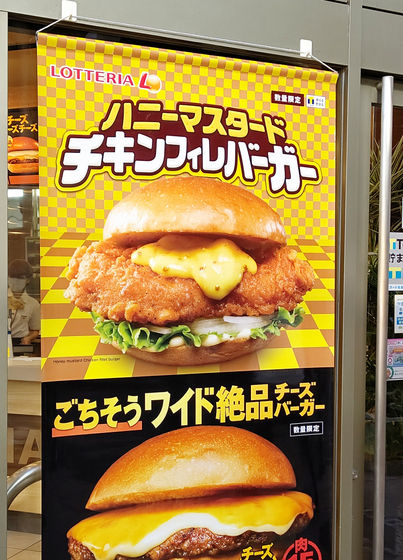 So I bought it and came back.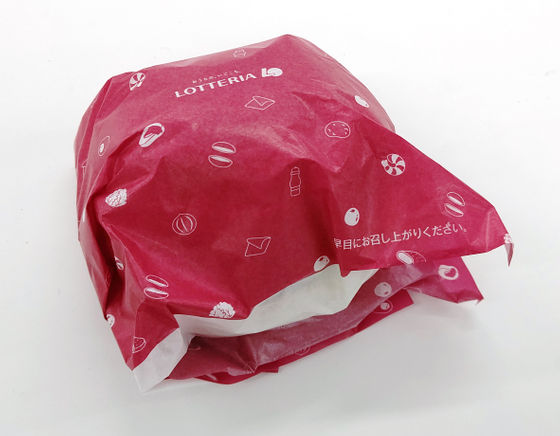 This is Honey Mustard Chicken Fillet Burger.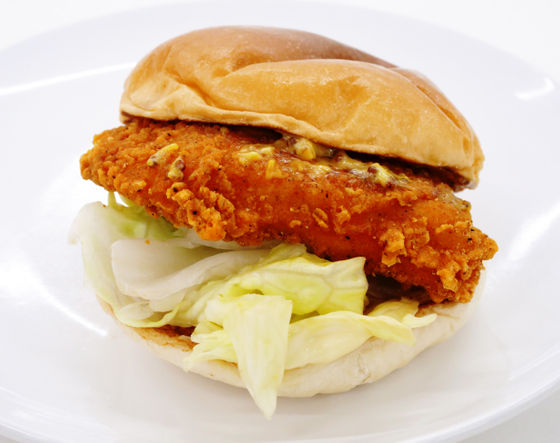 The diameter of the buns is about 8 cm, but the chicken fillet, which uses a whole chicken breast, sticks out of the buns.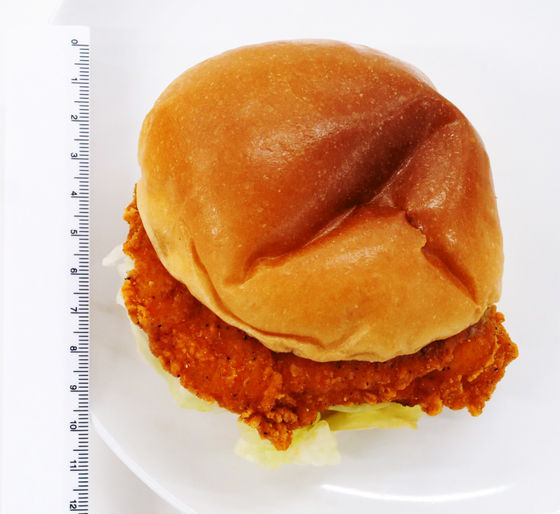 The ingredients under the buns are chicken fillet with honey mustard sauce, sliced onions, lettuce and mayonnaise.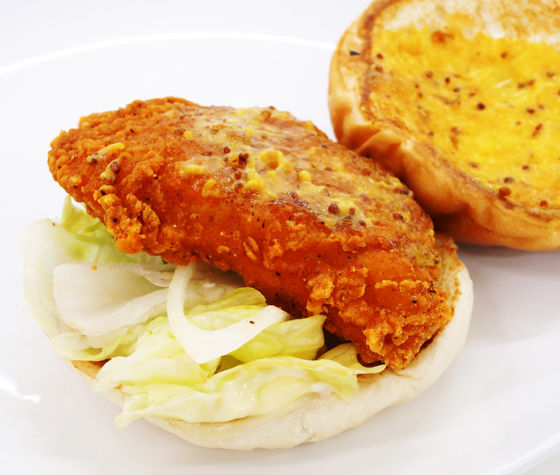 When I ate a bite, juicy gravy overflowed from the chicken fillet. The chicken fillet is crispy and spicy with Cajun spices. The spiciness of the batter and the slightly tangy flavor of the mustard sauce with honey enhance the umami of the squirting gravy, and I felt that it was an irresistible hamburger for chicken lovers.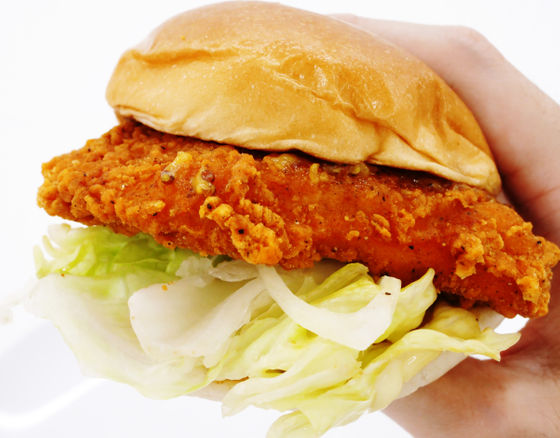 The Cajun spice used in the batter has a spicy spiciness of pepper, but the mellow mustard softens the stimulus, so even the editorial staff who are not good at spicy food can eat it without problems.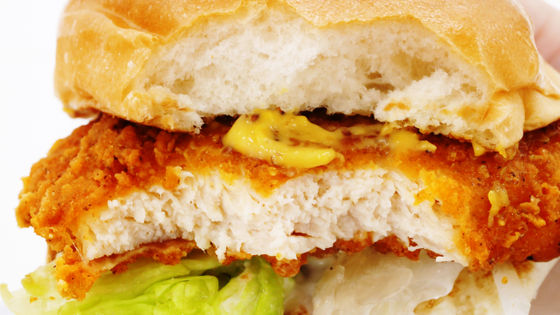 Honey mustard chicken fillet burger can be purchased at Lotteria nationwide from Thursday, November 19, 2020, and the price is 420 yen excluding tax.