Lotteria's new burger 3 kinds tasting review such as 'Summer Yokubari Shrimp Burger' finished with crispy shrimp with refreshing salsa & avocado sauce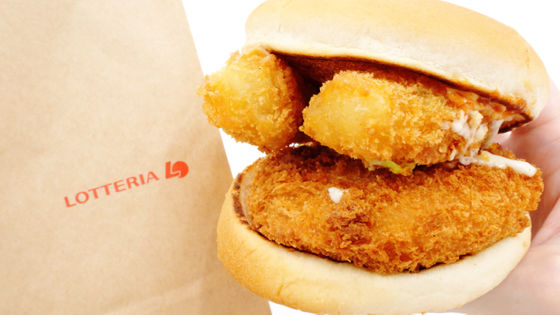 From May 11, 2023 (Thursday), Lotteria's menu will include ' Summer Yokubari Shrimp Burger ', ' Summer Avocado Shrimp Burger ' and ' Black BBQ Pork '. Shrimp patty and two popcorn shrimp combined with salsa sauce and avocado sauce, and three kinds of natural cheese chopped with shredded cheese, including a shrimp-filled burger sandwiched with shredded cheese. I bought it and tried it.

~ Enjoy Lotteria's shrimp burger to your heart's content! ~ "Summer Yokubari Shrimp Burger" Available for a limited time from May 11, 2023 (Thursday)! |Campaign|Lotteria

https://www.lotteria.jp/campaign/detail/?cd=000139
~ Let's enjoy summer in advance with new products from Lotteria! ~ 'Summer Avocado Shrimp Burger', 'Black BBQ Pork' Available for a limited time from May 11, 2023 (Thursday)! |Campaign|Lotteria
https://www.lotteria.jp/campaign/detail/?cd=000137
Arrive at Lotteria.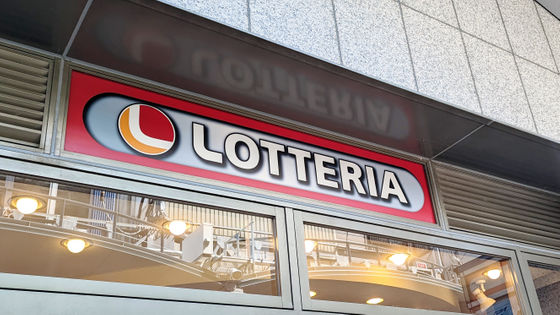 I bought it and came back.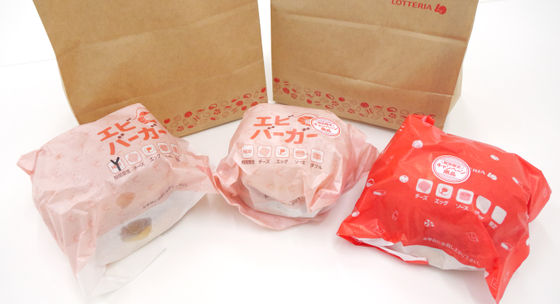 First of all, from 'Summer Yokubari Shrimp Burger'.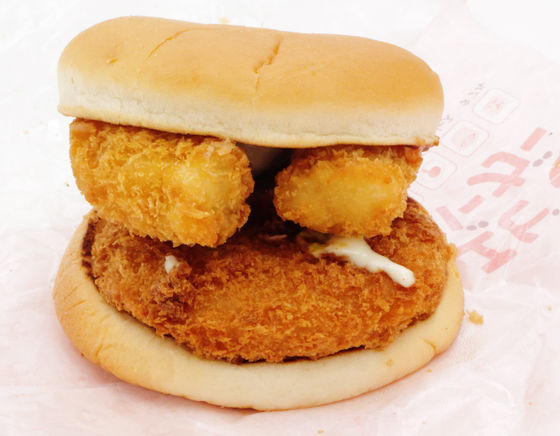 It looks like this when cut in half. Ingredients are shrimp patty, popcorn shrimp, salsa sauce, avocado sauce, and shredded cheese.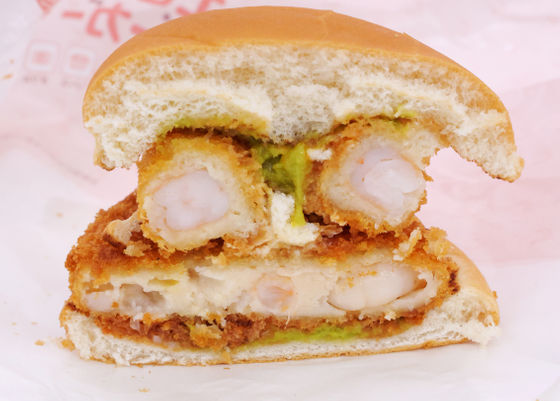 When you eat it, the refreshing sourness and spiciness of the two types of sauce spread in your mouth, along with the double pre-prepared texture of shrimp patty and popcorn shrimp. The tomato-based salsa sauce and the avocado sauce, which uses jalapeno to give it a moderate spiciness, bring out the flavor of the shrimp, making it an irresistible burger for shrimp lovers.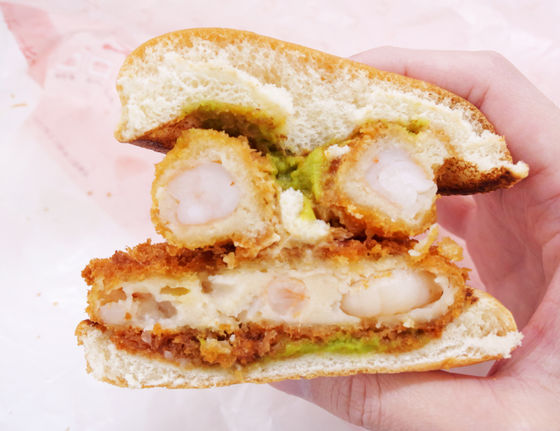 Next, I will eat 'Summer Avocado Shrimp Burger'.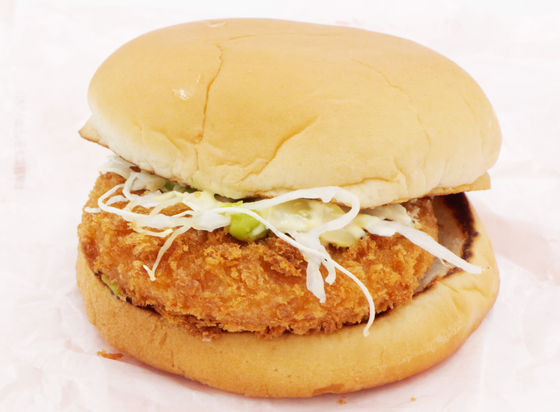 Salsa sauce and avocado sauce are added to shrimp patty, and cabbage and Lotteria's original special tartar sauce are added.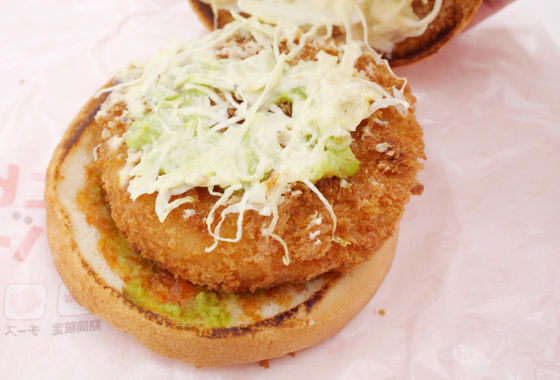 Compared to the 'Summer Yokubari Shrimp Burger', you can directly enjoy the refreshing summer taste of salsa sauce and avocado sauce because popcorn shrimp is not used. You can enjoy a wide variety of tastes and textures in each bite, such as the crunchiness of the shrimp popping out of the crispy shrimp patty, the crunchiness of the cabbage, and the mild taste of the tartar sauce, which is full of ingredients. .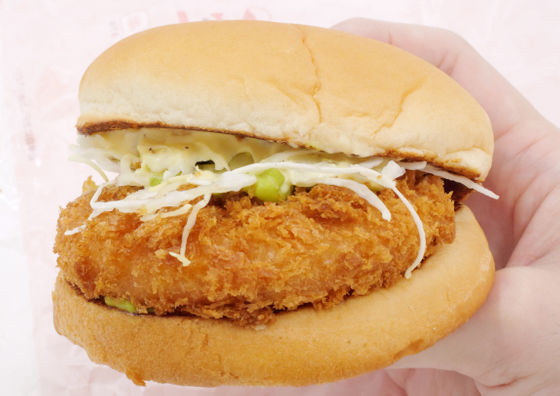 The last is 'black BBQ pork'.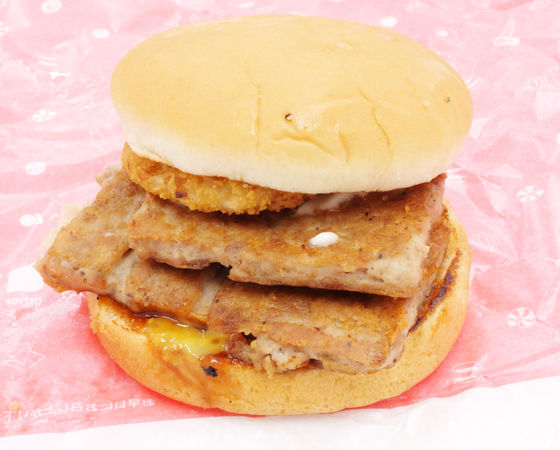 The ingredients are a pork patty and two fried onions, topped with BBQ sauce, honey mustard sauce, Hokkaido cheese sauce made from a blend of four types of cheese, and black pepper.



The combination of juicy umami pork patty and smoky BBQ sauce, honey mustard sauce with the sweetness of honey and the scent of mustard is outstanding. The sweetness of the onion and the rich flavor of the cheese sauce, which is a blend of camembert, cheddar, cream, and mascarpone, add a nice accent, so you can enjoy the rich taste of pork until the last bite.



'Summer Yokubari Shrimp Burger (790 yen including tax)', 'Summer Avocado Shrimp Burger (480 yen including tax)' and 'Black BBQ Pork (480 yen including tax)' will be ordered at Lotteria from May 11, 2023 (Thursday) You can also choose popcorn shrimp (2 pieces) separately.