I tried 'Shrimp garlic shrimp style burger' which is irresistible with shrimp and crispy garlic at Lotteria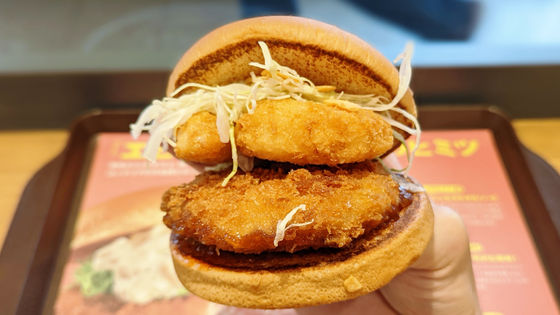 Lotteria has started offering ' Shrimp Tsukushi Garlic Shrimp Style Burger ' on Thursday, July 21, 2022. The new Hawaiian-style burger that appeared to commemorate the 50th anniversary of its founding is a shrimp-like dish that is sandwiched with fried garlic by stacking two pre-prepared popcorn shrimp on a crispy shrimp patty, so I actually bought it. I tried it.

~ 50th anniversary of founding! Hawaiian style shrimp burger! ~ 'Shrimp Tsukushi Garlic Shrimp Style Burger' will be on sale for a limited time from July 21, 2022 (Thursday)! | News Release | Lotteria

https://www.lotteria.jp/news/000720/
Arrived at Lotteria.


That's why I ordered 'Shrimp garlic shrimp style burger'.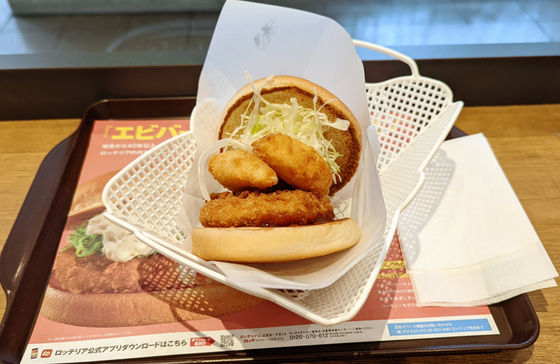 The ingredients are fried garlic, chopped cabbage with mayonnaise, 2 popcorn shrimp, and shrimp patties from the top. You can also see brown sriracha
sauce
under the shrimp patties.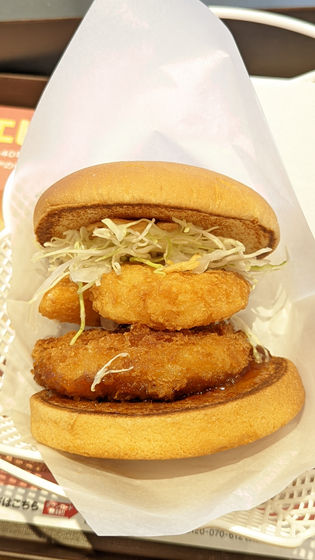 Compared to the iPhone 13 Pro with a long side of 146.7 mm, it looks like this.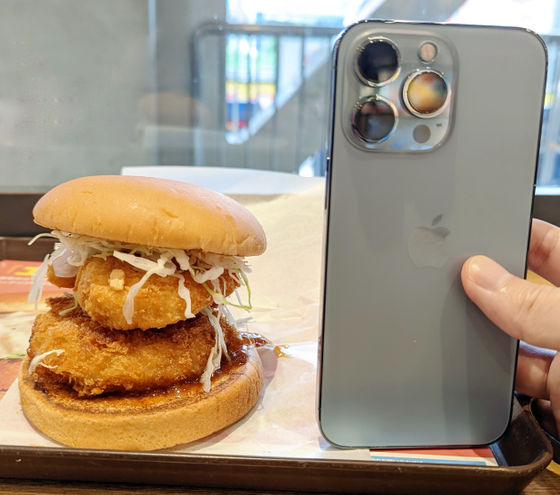 Both popcorn shrimp and shrimp patty have crispy batter, and when eaten, the shrimp's crispy texture pops in your mouth. In addition, the spicy and slightly sour taste of sriracha sauce and the aroma of crispy fried garlic are appetizing, making the burger very satisfying in both taste and texture.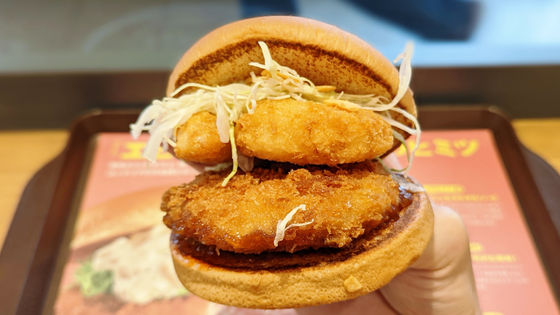 'Shrimp Tsukushi Garlic Shrimp Style Burger' has appeared in Lotteria nationwide for a limited time from July 21st (Thursday) to September 7th (Thursday), 2022, and the price is 680 yen including tax. ..