Keanu Reeves and Francis Lawrence team up for 'Constantine' sequel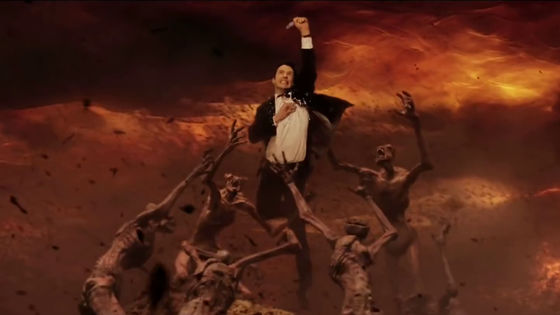 Deadline and Variety report that
Warner Bros.
will produce a sequel to the movie ``
Constantine
'' released in 2005 based on
DC Comics
'
Hellblazer
.
Keanu Reeves
and
Francis Lawrence
will be in charge of the lead and director, continuing from the previous work.
'Constantine 2′: Keanu Reeves & Francis Lawrence For Sequel To DC Hit – Deadline
https://deadline.com/2022/09/constantine-sequel-keanu-reeves-francis-lawrence-warner-bros-dc-akiva-goldsman-scripting-producing-bad-robot-jj-abrams-hannah-minghella- 1235121127/
Keanu Reeves Returns for 'Constantine' Sequel, HBO Max Reboot Dead - Variety
https://variety.com/2022/film/news/keanu-reeves-returns-constantine-sequel-hbo-max-reboot-dead-madame-x-1235375424/
Constantine is a fantasy action movie based on DC Comics released in 2005. The box office revenue was a big hit exceeding 200 million dollars (about 29 billion yen) worldwide. It's been a long time since the first one was released, but after Reeves and Lawrence reunited at
Comic
-Con for the first time in 15 years, fans were whispering that a sequel might be coming. . Also,
in an interview with Variety in
2019, Reeves said, ``I love Constantine's worldview,'' and ``I love the character John Constantine.''
Constantine (2005) Official Trailer # 1 - Keanu Reeves Movie HD - YouTube
In Constantine's sequel, Reeves will continue to play the main character John Constantine, and it seems that Lawrence will continue to be in charge of the director from the previous work. In addition,
Akiva Goldsman,
who wrote the scripts for 'A
Beautiful Mind
' and 'The
Da Vinci Code,
' is in charge of producing and writing.
J J Abrams
and Hannah Minghella of
Bad Robot Productions
will also be involved in producing works as producers.
The sequel was led by
Warner Bros. Pictures
' Michael De Luca and Pam Abdi, Deadline reports, with
Lorenzo di Bonaventura
and
Erwin Stoff
serving as executive producers.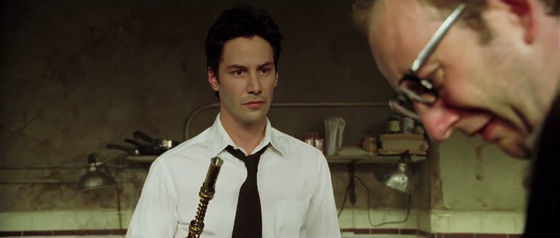 In addition, as an original series for the streaming service HBO Max, it was reported that Abrams and Bad Robot Productions would produce Constantine's reboot work, but according to sources, the HBO Max version will be produced due to the production of the official sequel of the movie Constantine. It seems that Constantine's project is temporarily on hold. However, Bad Robot Productions and Warner Bros. Television highly appreciate Abrams' HBO Max version of Constantine, and there is a good chance that the project will be revived in the future.