After 18 years, finally Meta will establish a customer service department to support users whose Facebook accounts have been deleted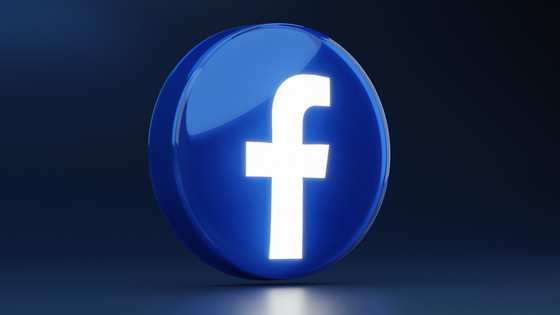 On Facebook, user accounts and posts may be deleted or frozen at the discretion of management. However, even if it was deleted for no reason I can think of, I couldn't receive support because there was no manned contact point on Facebook. Bloomberg, an American economic newspaper, reports that Meta, which operates Facebook, is finally working on the creation of a 'customer service department for user inquiries' after 18 years since Facebook was founded.

Facebook ($META) Is Building a Customer-Service Group for Content Complaints - Bloomberg
https://www.bloomberg.com/news/articles/2022-08-25/facebook-meta-is-building-a-customer-service-group-for-content-complaints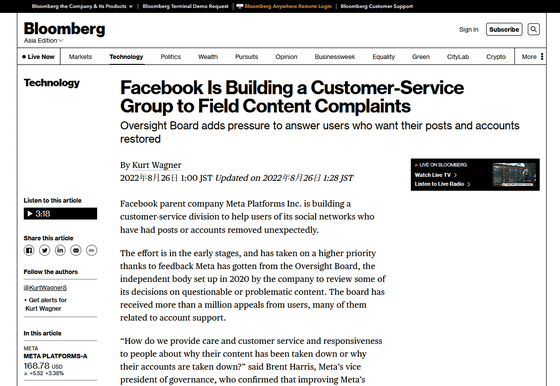 After 18 years, Meta's finally building Facebook a customer service division - The Verge
https://www.theverge.com/2022/8/25/23321884/meta-customer-support-service-oversight-board

Until now, there was no email address or phone number to contact when there was a problem with the Facebook account. Since Meta uses an algorithm to automatically judge the suitability of accounts and content posted on Facebook, Instagram, etc., inquiries about accounts have increased in recent years.

Not only ordinary users but also small business advertisers could not seek official redress when their accounts were locked, suspended or hacked. In addition to Facebook, similar problems exist in social media apps such as Instagram, WhatsApp, and Messenger.

It seems that some users send messages directly to Meta employees and journalists who are connected to Meta and ask them to respond. Also, in the past, some users have used the trick of ``recovering a Facebook account through Oculus customer support that requires a Facebook account to log in''.

What is the trick to receive manned support on Facebook where there is no inquiry window? -GIGAZINE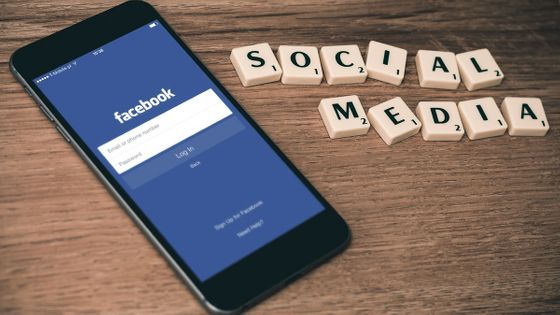 According to Bloomberg, the creation of a customer support department has been given a high priority in 2020 after receiving recommendations from the Supervisory Board , an independent auditing body established by Facebook (now Meta). The Oversight Board reports that it has received more than 1 million complaints from Facebook users, many of which relate to account support.

In response to complaints from these users, Meta will pilot a live chat support program in 2021. Provided a way for English-speaking users to reach out to Meta employees if their accounts were frozen or they were unsure how to use new features.

Brent Harris, Vice President of Governance at Meta, said, 'How do we provide care, customer service, and respond to users as to why content was removed or accounts were removed? spends a lot of time improving Meta's customer service.'

However, efforts to create a customer support department are in the early stages at the time of writing the article, and Mr. Harris has not disclosed specific measures or systems for receiving inquiries from users.