Meta will be fined 57 billion yen for ``violating children's privacy on Instagram''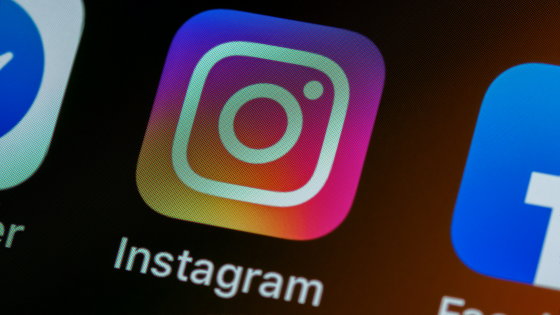 While the handling of personal information and privacy violations on social media and websites are becoming a global problem, the EU has strengthened regulations on companies, including the establishment of the
EU General Data Protection Regulation (GDPR)
, which requires strict protection of personal data. I'm here. Newly Ireland's Data Protection Commission reportedly imposed a fine of 405 million euros (about 57 billion yen) on the operating company Meta, saying that 'Instagram violated the GDPR in the handling of children's data'. I was.
Instagram fined €405M for violating kids' privacy – POLITICO
https://www.politico.eu/article/instagram-fined-e405m-for-violating-kids-privacy/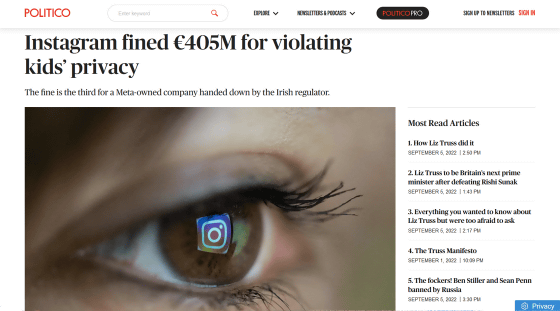 Meta Fined $400 Million for Treatment of Children's Data on Instagram - The New York Times
https://www.nytimes.com/2022/09/05/business/meta-children-data-protection-europe.html
Instagram fined €405M in EU over children's privacy | TechCrunch
https://techcrunch.com/2022/09/05/instagram-gdpr-fine-childrens-privacy/
In the EU, which has strict privacy protection regulations, major technology companies, mainly based in the United States, are facing severe crackdowns. Since Meta has its European headquarters in Ireland, the Irish Data Protection Commission is responsible for policing it.
In 2020, the Irish Data Protection Commission said, ``Instagram made the accounts of children aged 13 to 17 public by default, and allowed children (mainly to become influencers) to disclose their email addresses and phone numbers.'' As such, we have launched an investigation into Instagram.
And in September 2022, overseas media Politico reported that ``The Irish Data Protection Commission fined Meta, which runs Instagram, €405 million (about 57 billion yen).'' At the time of writing, there was no official announcement by the Irish Data Protection Commission or Meta, but the Irish Data Protection Commission acknowledged that it penalized Meta in response to inquiries. Deputy Commissioner Graham Doyle told foreign media TechCrunch, ``We adopted the final decision on Friday, September 2, imposing a fine of 405 million euros.Details of the decision will be announced next week ( It will be released in mid-September.'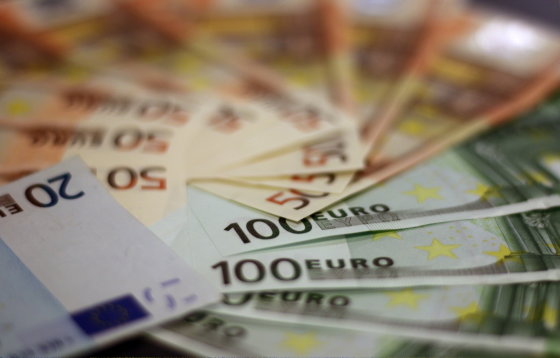 In the past, the highest fine imposed on a company for violating the GDPR was 746 million euros (about 97 billion yen at the rate at the time) ordered to Amazon in July 2021, and the fine for Meta this time is It is the second largest amount in history.

Meta has been penalized for GDPR violations before, and in September 2021, WhatsApp will be fined 225 million euros (about 29 billion yen at the rate at the time), and Facebook will be fined in March 2022. A fine of 17 million euros (about 2.2 billion yen at the rate at that time) has been imposed.

According to the daily New York Times, Meta plans to appeal the order, which could develop into a long-term legal process. In an emailed statement, a Meta spokesperson said, 'This study focused on older settings that were updated over a year ago, and we've been working since then to keep teens safe and personal. We have released many new features to help keep your information private." "Every user under the age of 18 will automatically have their account set to private when they join Instagram. Only people can see what they post, and adults can't message unfollowed teens.'

It is prohibited for adults to send messages to teenagers who do not follow themselves on Instagram - GIGAZINE