Indian government calls Wikipedia rep over editing article of cricket player who played leading to defeat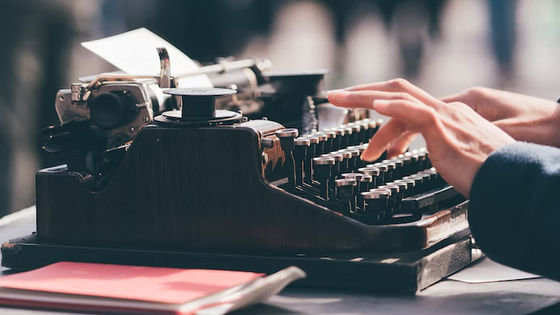 The IT minister said that the Wikipedia article about the player who dropped the ball that led to the defeat in the match between India and Pakistan in the cricket tournament Asian Cup 2022 Super 4 stage was vandalized and written as 'separatist'. It is reported that a Wikipedia representative was called for an explanation, saying, ``This kind of misinformation cannot be overlooked.''

India summons Wikipedia officials over edits to cricketer's page | TechCrunch

https://techcrunch.com/2022/09/05/india-summons-wikipedia-officials-over-edits-to-cricketers-page/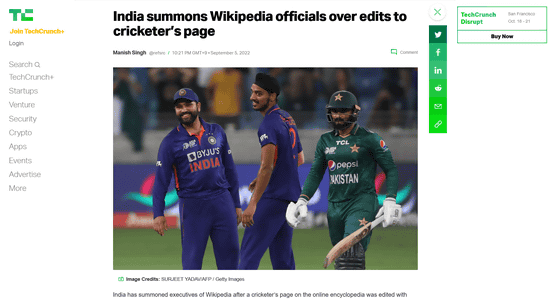 'Can't permit this type of misinformation': Union Minister on distortion of Arshdeep Singh's Wikipedia page | India News,The Indian Express
https://indianexpress.com/article/india/arshdeep-singh-wikipedia-page-vandalism-8132385/

The ``Asia Cup 2022'' held in the United Arab Emirates will be held in the first qualifying round, divided into Group A of India, Pakistan and Hong Kong and Group B of Sri Lanka, Afghanistan and Bangladesh. Group B was won by Afghanistan and Sri Lanka.

The following 'Super 4 Stage' is a 4-team round-robin, with the top 2 teams advancing to the finals. The match between India and Pakistan on September 4, 2022 in Dubai was a hot one, with Pakistan winning by five points.

Full Scorecard of India vs Pakistan 8th Match, Super Four 2022 - Score Report | ESPNcricinfo.com
https://www.espncricinfo.com/series/asia-cup-2022-1327237/india-vs-pakistan-8th-match-super-four-1327276/full-scorecard

However, a situation occurred in which the Wikipedia article of Alshideep Singh, who had dropped the ball in this game, was destroyed. Since it was stated that ``Singh was selected as a representative of Kalistan (a ``mother country of Sikhs'' where some separatists seek independence), IT Minister Rajeev Chandrasekhar said, `` Such misinformation and deliberate efforts to incite users cannot be overlooked by any company operating in India, as it goes against the government's call for a 'safe and reliable internet'. It's a thing,' he expressed a strong concern. It suggested that some Pakistani people were involved behind the act and tried to destroy peace in the South Asian market.

No intermerdiary operatng in India can permit this type of misinformation n deliberate efforts to incitement n #userharm - violates our govts expectation of Safe & Trusted Internet #wikipedia @GoI_MeitY #SafeTrustedInternet pic.twitter.com/Qm6HdppM1k

— Rajeev Chandrasekhar ???????? (@Rajeev_GoI) September 5, 2022


Singh's article has already been corrected and the offending part has been removed.

The falling ball that triggered it is this. ' Sometimes difficult hits are caught, and sometimes easy hits are missed. ' Is it? " some criticize.

Rohit expression=whole india expression????????
#INDvsPAK #RohitSharma #Arshdeep pic.twitter.com/WJ43N5w2py

— Shubhankar Mishra (@shubhankrmishra) September 4, 2022


In this case, the Ministry of IT called a person in charge of Wikipedia for an explanation. India will amend its IT regulations in 2021 to tighten scrutiny of brokerage services providers, requiring compliance and complaints representatives to share details with the government. . Google, Meta, LinkedIn, Telegram and others are seeking to relax the rules while complying fully or partially with the rules.