It turns out in the beta version of iOS 16 that Apple Pay finally supports non-Safari browsers such as Chrome, does it correspond to the EU's digital market law?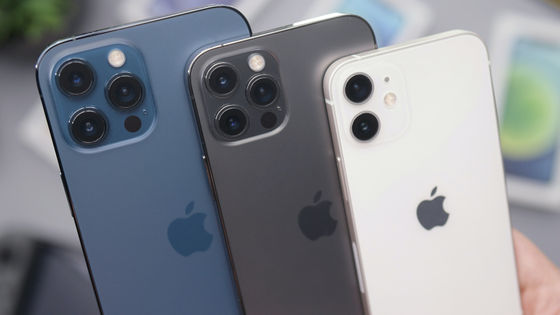 Apple's payment service `` Apple Pay '' has finally been shown to be compatible with non-Safari browsers such as Chrome, Edge, and Firefox in iOS 16. A number of reports have been reported by users who tried the iOS 16 beta.

Third-Party Browsers Starting to Support Apple Pay in iOS 16 Betas - MacRumors

https://www.macrumors.com/2022/08/01/third-party-browsers-to-support-apple-pay/
Apple Pay may finally work on Chrome, Edge, and Firefox in iOS 16 - The Verge
https://www.theverge.com/2022/7/30/23284992/apple-pay-compatible-edge-chrome-firefox-ios-16-beta-browsers-safari
On July 30, 2022, developer Steve Moser, who tried beta 4 of iOS 16, reported that ``Apple Pay works with Edge and Chrome,'' and shared a screenshot of Edge. 'Continue with Apple Pay' is displayed on the screen, showing how Apple Pay payment works on Edge.
On the latest iOS 16 beta Apple Pay works in Edge, Chrome and I assume any third party browser. On iOS 15 Apple Pay only works in Safari.pic.twitter.com/x7zV5xCuiC

— Steve Moser (@SteveMoser) July 30, 2022


Also, on the same day, the social site Hacker News reported that 'Apple Pay worked with Firefox and Chrome in beta 3 of iOS 16'.

Until iOS 15, Apple Pay was available only in Safari, so if you wanted to make a payment using Apple Pay, you had to use Safari. Apple Pay support for third-party browsers confirmed in the beta version of iOS 16 is a response to the ' Digital Market Act (DMA) ', a legal regulation to prevent big tech from monopolizing the market promoted by the European Union. seen to have been brought about. The Digital Market Law is a law that prohibits anti-competitive behavior such as 'preferential treatment of own services' by companies.

Big Tech, including Apple, has set high fees for payment services other than its own and unfairly favors its own content, and is being investigated by regulatory authorities around the world on suspicion of violating antitrust laws. is receiving

The reason why Apple Pay doesn't work outside of Safari even in the latest beta on macOS is in the browser's rendering engine. iOS requires third-party browsers such as Chrome, Edge, and Firefox to use WebKit, which is the same rendering engine as Safari, but on macOS, each browser uses a rendering engine other than WebKit. , Apple Pay seems to remain unavailable.