Introducing 'Thunderbird 102' full of new features and improvements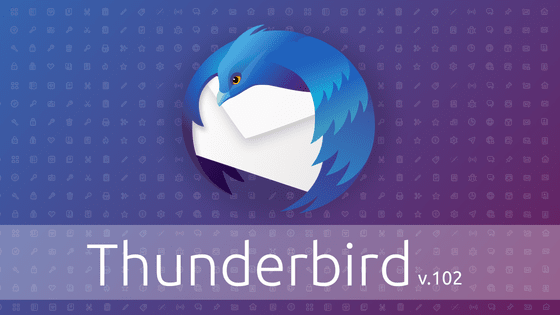 Mozilla released the latest version of free email software 'Thunderbird 102' on June 28, 2022. This update, which is the first major release in about a year, includes major improvements to the address book, a new 'Spaces Toolbar', and a redesigned header that lets you see the main points of email at a glance.

Thunderbird 102 Released: A Serious Upgrade To Your Communication

https://blog.thunderbird.net/2022/06/thunderbird-102-released-a-serious-upgrade-to-your-communication/
◆ New address book
One of the highlights of Thunderbird 102 is the newly designed address book. The visual refresh has added new information fields so you can see at a glance the data about the people you interact with.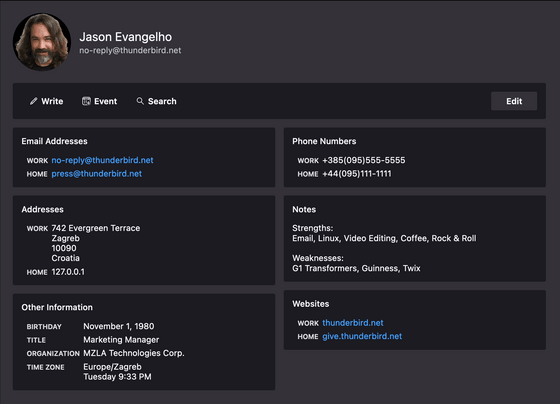 In addition, it is compatible with
vCard
, which is the standard for electronic business card files, so you can smoothly introduce contacts exported in vCard format from the
Google Contacts
app or Android smartphone to Thunderbird.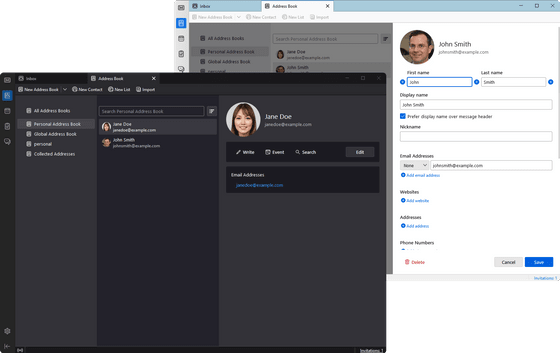 ◆ Spaces Toolbar
The Spaces toolbar, newly added to the left edge of the window, allows you to select email, address book, calendar, tasks, chat, and installed add-ons. You can customize it to your liking, or fold it up and access it from the small button on the top left.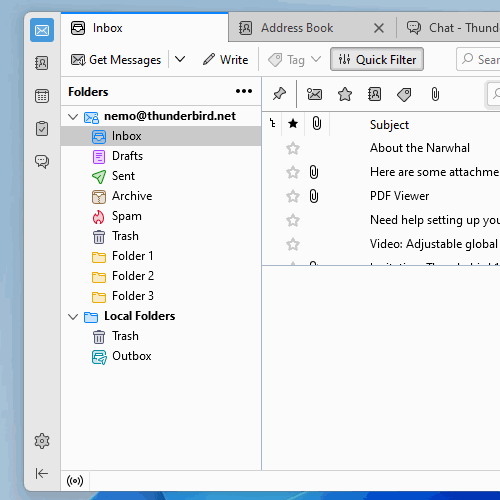 ◆ New Import / Export Wizard
Previously, add-ons were required to input and output account data to Thunderbird, but from Thunderbird 102 it is a built-in function. This makes it easier to migrate from email clients such as Outlook and SeaMonkey in a wizard format.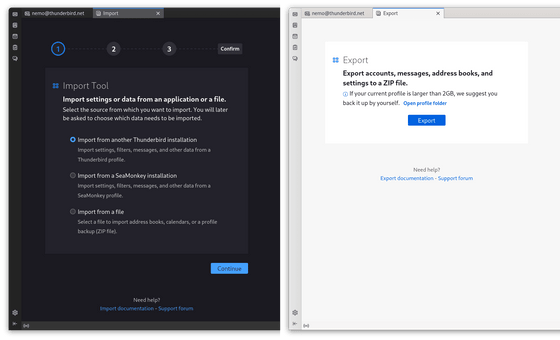 ◆ Header design change
We've also redesigned the header to highlight important information when reading emails.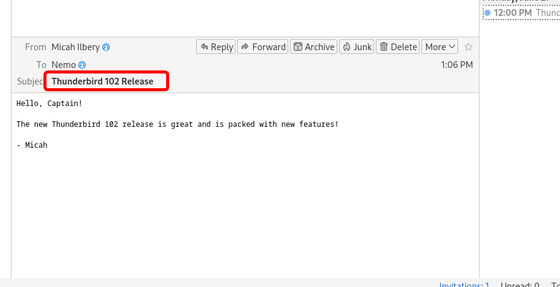 At the time of writing the article, Thunderbird 102 is not automatically updated from the previous version, Thunderbird 91.11.0, so you need to download it directly from the official website to use it. According to Thunderbird, updates from previous versions will be available in the future.