Twitter announces that TweetDeck for Mac will end on July 1st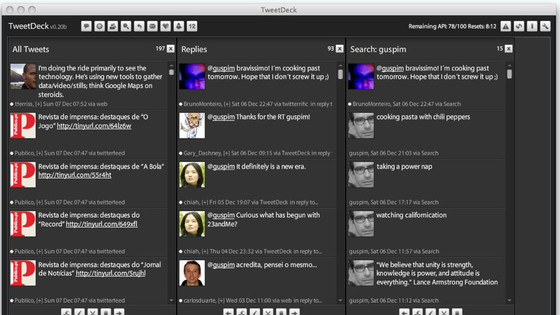 by Gustavo da Cunha Pimenta

Twitter has announced that it will end the provision of 'TweetDeck for Mac', the official client application for macOS, on July 1, 2022. Twitter explains that the reason for the discontinuation is 'to improve TweetDeck and focus on testing new previews.'


We're saying goodbye to TweetDeck for the Mac app to focus on making TweetDeck even better and testing our new Preview. July 1 is the last day it'll be available.

You can still use TweetDeck on web and more invites to try the Preview will be rolling out over the next few months!

— TweetDeck (@TweetDeck) June 1, 2022


Twitter cancels TweetDeck for Mac effective July 1 --9to5Mac
https://9to5mac.com/2022/06/01/twitter-cancels-tweetdeck-for-mac/

Twitter Shutting Down TweetDeck for Mac in July, Will Remain Available on Web --MacRumors
https://www.macrumors.com/2022/06/01/twitter-removing-tweetdeck-for-mac/

TweetDeck was born in 2008 when Adobe programmers developed a client app for Twitter with Adobe AIR . TweetDeck is characterized by the ability to create columns for each follower and topic to manage the remarks of a large number of followers, and as Twitter becomes more popular, TweetDeck, which has been responding to Twitter updates one by one, also It has become a popular app. And in May 2011, TweetDeck was acquired by Twitter for $ 40 million and became the official client application.

How to use the new function 'Custom Timeline' of Twitter official app 'TweetDeck' that efficiently collects desired information and prevents tweets from being buried --GIGAZINE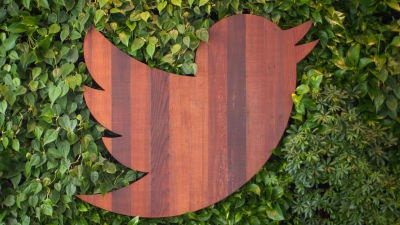 TweetDeck for Mac was significantly improved in 2021 to have the same specifications as the web app version. At that time, Twitter emphasized that TweetDeck for Mac was 'not very loved' and that it was 'a service owned and operated by Twitter that continues to invest.'

However, since the support will end on July 1, 2022, macOS version users need to use the web application version if they want to use TweetDeck for Mac. 9to5Mac, an Apple-related news media, offers a solution that says, 'With Unite for macOS , you can use the web app version of TweetDeck like a macOS app.'

However, TweetDeck's official Twitter account suggests that it may be developing a new TweetDeck for Mac, saying that when the new TweetDeck for Mac is released, some people will be invited to preview. I am.

We've opened the Preview to a select number of people for now so we can keep working on getting it * just * right.

Invites to the Preview will continue as we expand over the coming months — you'll see an invite in TweetDeck if you've been selected to participate.

— TweetDeck (@TweetDeck) June 1, 2022


From the description in the TweetDeck code, Twitter will provide TweetDeck as a function of the subscription plan ' Twitter Blue ' of $ 2.99 (about 400 yen) per month, which will be deployed only in North America, Australia and New Zealand at the time of article creation. The possibility is reported.

The new @TweetDeck might become a paid feature, exclusive to @TwitterBlue subscribers according to the code I've come across in the app

The code gates the access of TweetDeck on whether the user has Twitter Blue subscription and redirects them to the sign-up page if they don't pic.twitter.com/cylyrV3Iwv

— Jane (@wongmjane) March 16, 2022