To add new features such as 'immersive view' to Google Maps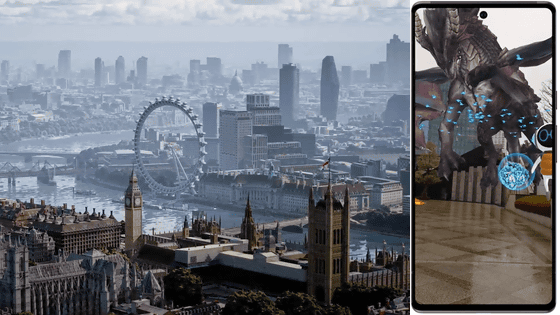 At Google's developer event 'Google I / O 2022', 'immersive view' will be added to Google Maps as a new function, and the environment-friendly route selection function in the navigation function will be improved. It was announced that 'Live View' API will be provided free of charge.

Immersive view coming soon to Maps — plus more updates

https://blog.google/products/maps/three-maps-updates-io-2022/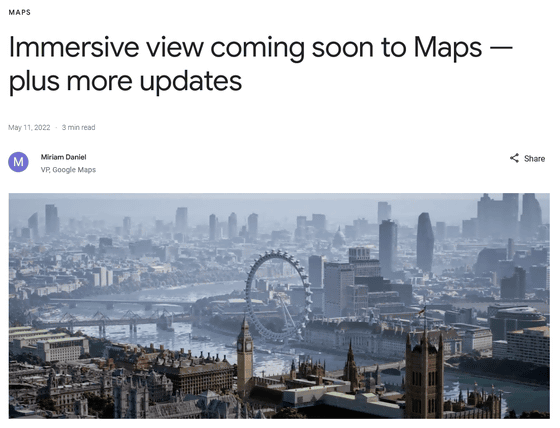 ◆ 'Immersive view'
When finding out how to get to where you're going for the first time, Google Maps Street View, where you can see not only the location on the map but also the surroundings, is very useful, but it further improves this experience and says, 'You don't have to step in. The 'immersive view' raises the bar to the point where you can experience the sensation. The embedded video of the following tweet is easy to understand.

Wondering about that nearby restaurant? Glide down to street level to take a peek inside and check the vibe.

This immersive view will work on just about any device. Rolling out in select cities later this year.

#GoogleIO pic.twitter.com/4GPVpLjwSu — Google Maps (@googlemaps) May 11, 2022


The state of looking down at the restaurant ' Cinnamon Club ' in London when it is up on Google Maps.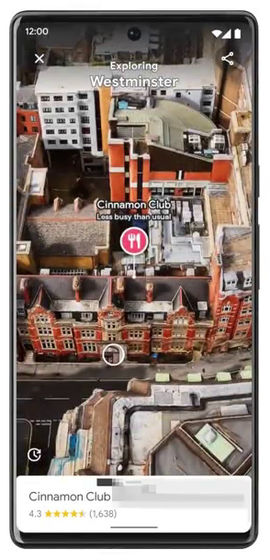 The line of sight goes down seamlessly as it is ...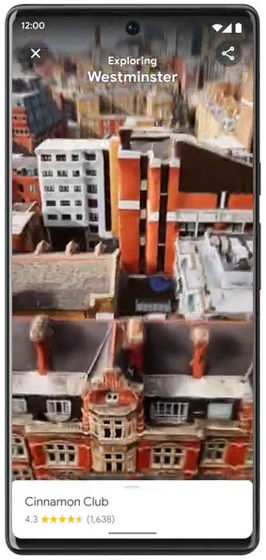 In front of the store.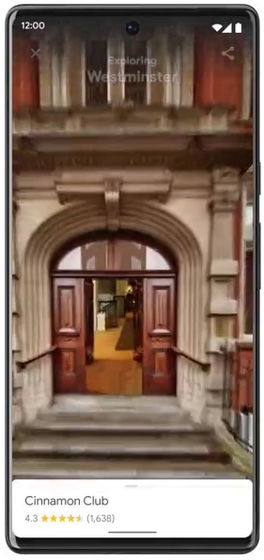 Further in from the open door.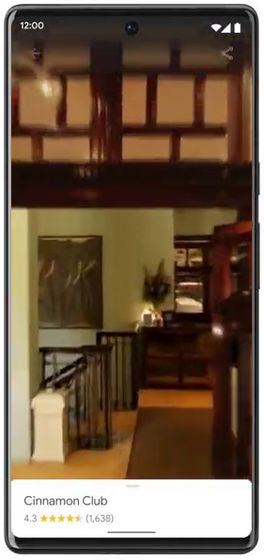 Go deep inside the store as if it were floating ...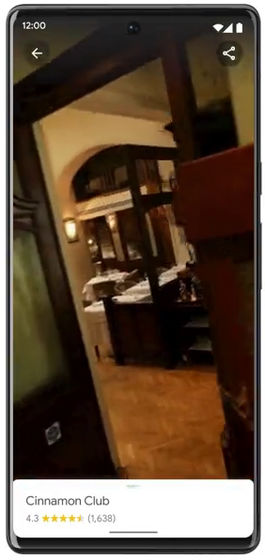 To the hall. It feels like moving Street View even more smoothly.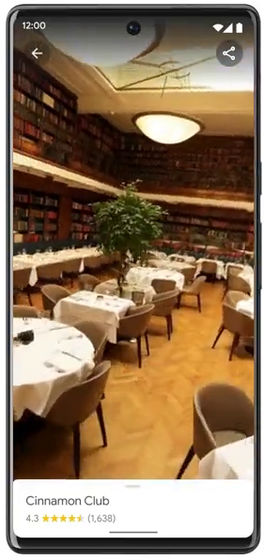 You can easily check the difference in the local situation depending on the time of day and the weather.

When you're planning a trip, virtually soar over iconic landmarks and see them up close.

Then check out what areas look like in different times of day & weather, with helpful information layered on top — so you'll know if you really need that umbrella and if it's busy. #GoogleIO pic.twitter.com/sWEyaXH64k

— Google Maps (@googlemaps) May 11, 2022


This 'immersive view' is a function that works on almost all terminals, and will be deployed in Los Angeles, London, New York, San Francisco, and Tokyo from the latter half of 2022. Deployment is planned in more cities.

◆ Expansion of 'environmentally friendly route setting'
'Environmentally friendly route setting' is a function that not only makes it easier to visit tourist spots, but also supports them to be visited in a more 'sustainable way', and displays and selects the most fuel-efficient route. What you can do. This 'environmentally friendly route setting' has contributed to shortening the distance by less than 140 billion km and reducing carbon dioxide emissions by an estimated 500,000 tons or more in the United States and Canada.

In the future, the numbers are expected to double further due to expansion in Europe and elsewhere.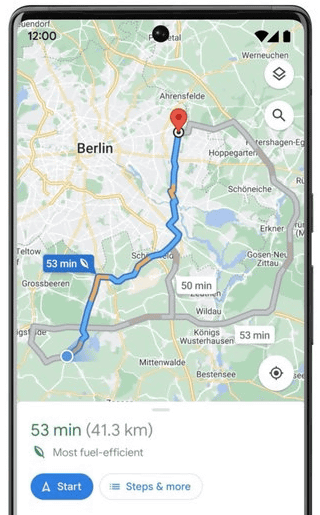 ◆ Free API for using 'Live View' with external apps
The Google Maps app has a ' live view ' function that allows you to find a destination and check the route while looking at the actual surrounding scenery. Arrows and directions are displayed in the real landscape, making it easier to move to difficult-to-understand places.

This time, as part of efforts to bring the convenience of Google Maps to more people, it was announced that live view technology will be provided to developers free of charge by the new 'ARCore Geospatial API'.

EV share service Lime has already introduced APIs on a trial basis in multiple cities such as London to support safe parking of electric motorcycles and scooters, and telecommunications company Telstra and consulting company Accenture are in Melbourne, Australia. At Marvel Stadium in Tokyo, it is used to guide visitors to sports events and concerts to seats, shops, and trays, and NTT Docomo and curiosity are building a game to exterminate dragons in the streets of Tokyo. That is.