'Nothing OS' & smartphone 'phone (1)' developed aiming at 'best Android' will be announced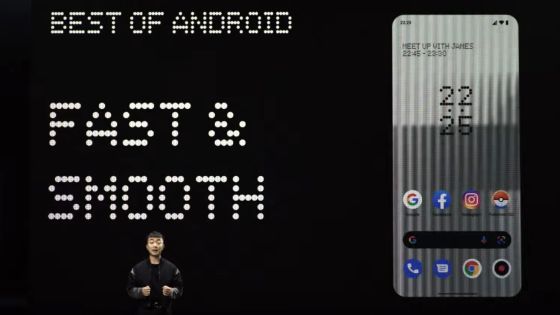 The company '
Nothing
' launched by Karl Pay, co-founder of the smartphone maker '
OnePlus
', has announced the smartphone '
phone (1)
'. The 'phone (1)' is equipped with an Android-based OS '
Nothing OS
', and it is said that the fonts and sounds have been finely customized.
Nothing phone (1) Coming Summer 2022
https://nothing.tech/blogs/news/nothing-phone-1-coming-summer-2022
Nothing is a company founded by Mr. Pay in 2020, and in 2021, the completely wireless earphone '
ear (1)
' will be released. In January 2022, Adam Bates, who was a product designer at Dyson, was
appointed
as the design director, and attention was focused on future product development.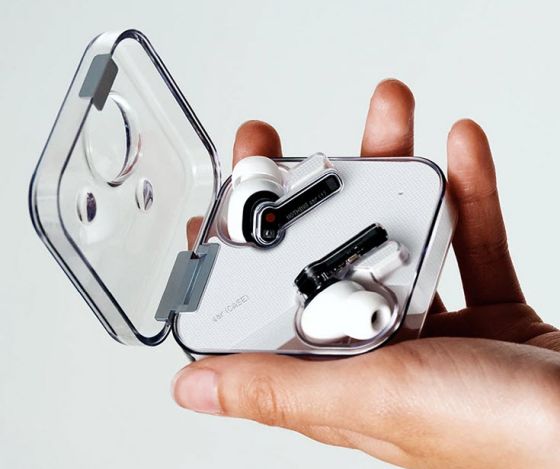 Then, at the online presentation held on March 23, 2022, the smartphone 'phone (1)' equipped with the Android-based 'Nothing OS' was announced.

NOTHING (event): THE TRUTH --YouTube


'Nothing OS' is developed aiming at the best Android, and the pre-installed application of 'phone (1)' equipped with 'Nothing OS' is 40% less than general Android smartphones. Moreover, the Snapdragon of Qualcomm is adopted as an SoC, and high-speed operation is realized.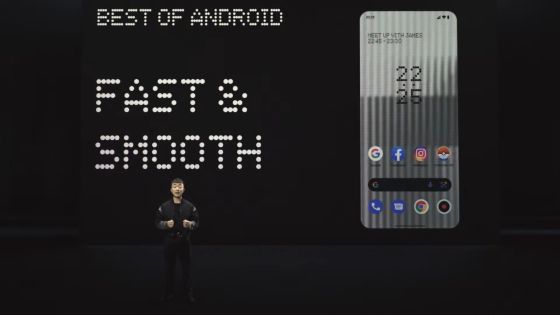 The 'Nothing OS' has a design that makes heavy use of the dots that are characteristic of the Nothing brand. In addition, it is said that it is equipped with a dedicated font and is particular about the sound, making every detail.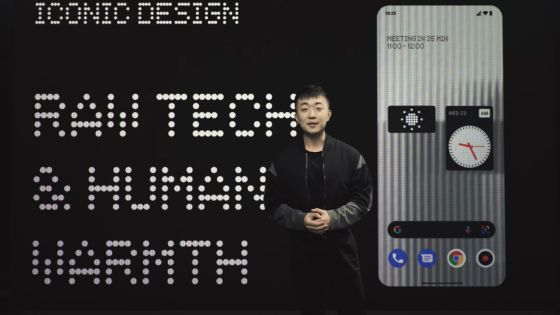 'Nothing OS' is designed with an emphasis on connectivity with many products, including products from other companies. At the recital, Apple's AirPods and Tesla's cars were introduced as connectable products.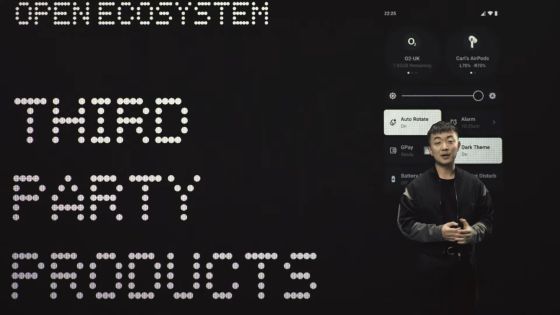 The 'phone (1)' equipped with 'Nothing OS' is scheduled to appear in the summer of 2022.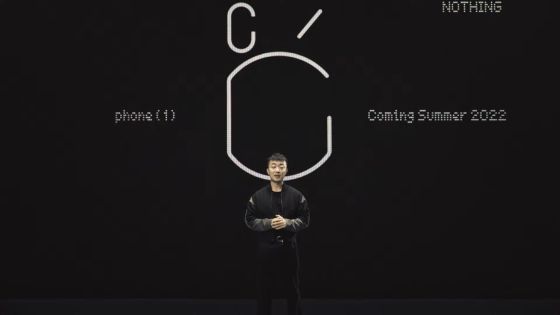 In addition, Nothing was talked about by acquiring the trademark of the smartphone maker 'Essential' established by 'Father of Android' Andy Rubin , but Mr. Pay said in an interview with The Verge 'Essential'. The acquisition of the trademark is to avoid duplication of product names. 'It seems that there are no plans to revive Essential smartphones from Nothing so far.