A new nuclear reactor was constructed in Finland for the first time in about 40 years and trial operation started.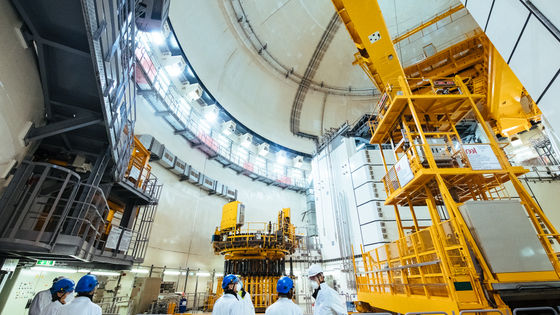 by
IAEA Imagebank
It has been revealed that the trial operation of the reactor 'Olkiluoto Unit 3', which was under construction by the Finnish electric power company Tioli Suden Boyma since 2005, has finally started after repeated postponements. It is the first time in about 40 years that a new nuclear reactor is in operation in Finland.
Finland starts much-delayed nuclear plant, brings respite to power market | Reuters
https://www.reuters.com/world/europe/finland-starts-much-delayed-nuclear-plant-brings-respite-power-market-2022-03-12/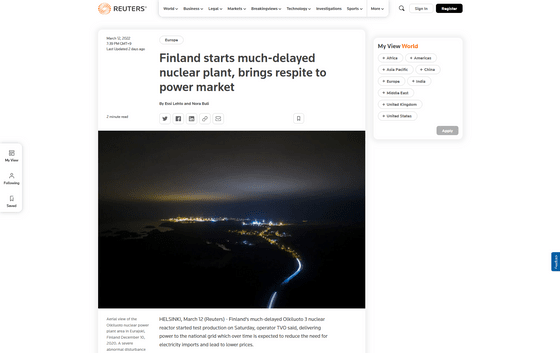 The newly constructed Olkiluoto Unit 3 has begun trial operation at the
Olkiluoto Nuclear Power Station
in Finland. It is expected to produce 1.6GW of electricity when it starts full-scale operation, and is expected to meet 14% of the country's electricity demand. It is said that it is in trial operation on a scale of 0.1 GW this time, and Tiori Suden Boyma plans to put it into production by the end of July 2022.
Olkiluoto Unit 3, which began construction around 2005, was originally scheduled to start operations in 2009, but development was significantly delayed due to technical problems and other factors. It was
reported that
the criticality was achieved for the first time in December 2021, indicating that preparations were made for operation.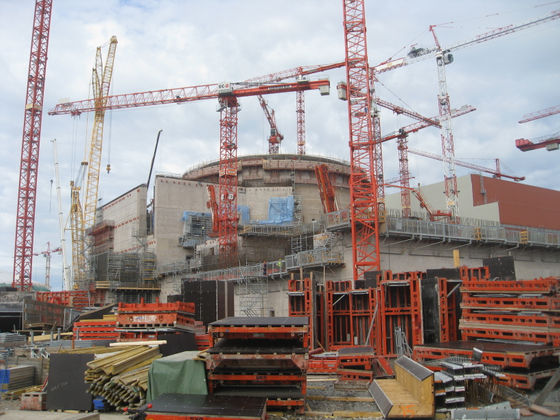 by BBC World Service

According to Marius Rennesund of Thema, a consultant company familiar with the Nordic power situation, Finland is the most power-deficient country in the Nordic countries, and demand is expected to be high. Rennesund also anticipates a drop in electricity prices due to the operation of the reactor, which is expected to drop from 70 euros (about 9000 yen) to 45 euros (about 5800 yen) per MWh within the next two years.