Osaka King General 'Meat-filled Ruth Nira Tama Tianjin Rice' tasting review where you can eat a large amount of meat that fills the bowl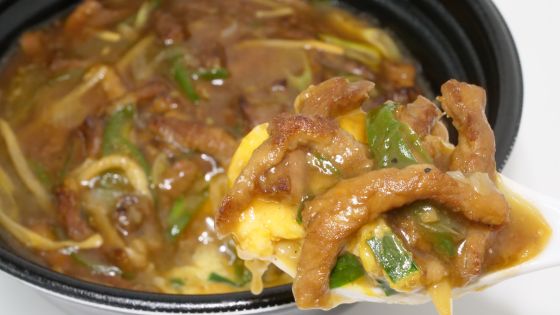 The preeminent Tianjin rice ' Meat-filled Ruth Niratama Tianjin Rice', which is made by covering the bowl with shredded meat, has appeared in the Osaka King from March 3, 2022 (Thursday). It is said that the 'King of Tianjin rice' is irresistible for meat lovers who can enjoy the exquisite combination of meat ankake and garlic chives, so I actually tried it and checked the taste.

~ Ladies and gentlemen who love meat! Release your appetite-The powerful King of Tianjin rice 'Meat-filled Ruth Nira Tama Tianjin rice' will be on sale for a limited time from March 3rd (Thursday)! | The spirit of the dumpling specialty store Osaka Osho

https://www.osaka-ohsho.com/news/2022/0301.html
Arrived at the Osaka King. At the entrance of the store, the desired 'meat-filled Ruth Nira Tama Tianjin rice' is appealing.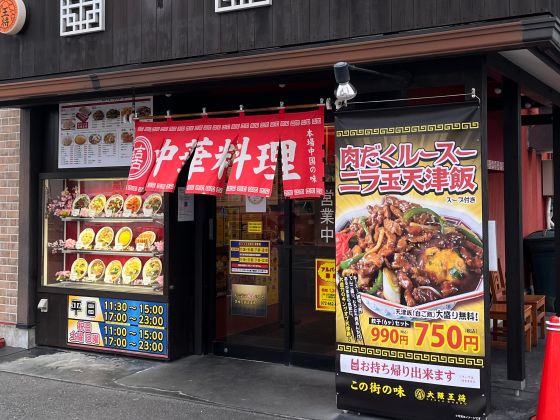 'Meat-filled Ruth Nira Tama Tianjin Rice' is said to be available in either 'volume perfect size' or 'normal size' for each store. 'Normal size' was handled at this store. The rice could be changed to a large serving for free, so this time I ordered one 'normal size' regular serving and one large serving and brought them back.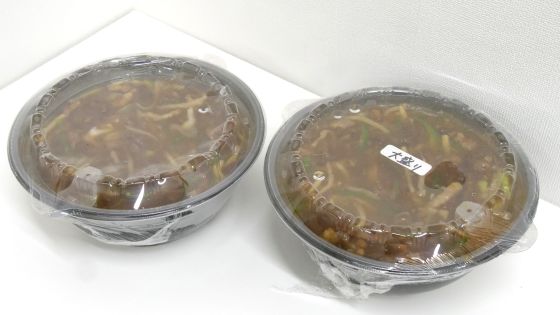 The average weight is 748g including the container.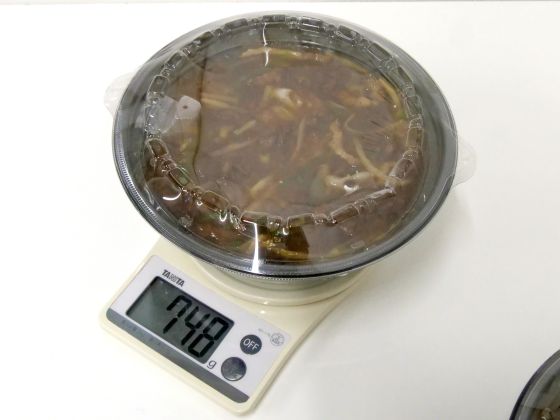 The large serving is 931g.



The container has a two-tiered structure, with meat ankake on the top and rice with garlic chives on the bottom.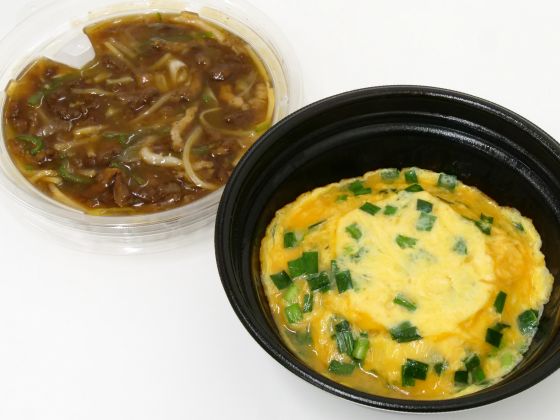 Move the meat ankake to the bottom ...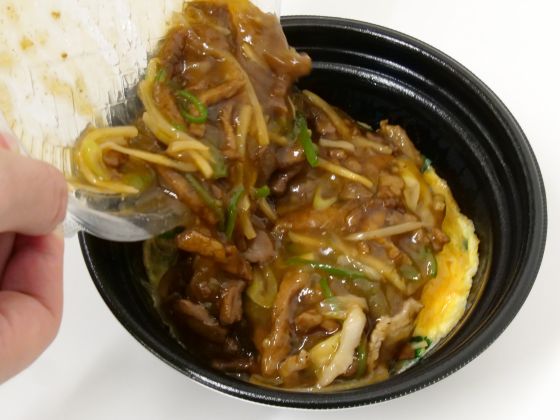 Completion of 'Meat-filled Ruth Nira Tama Tianjin Rice'. Eggs are buried in a large amount of meat, and it looks like Tianjin rice is not obvious at first glance.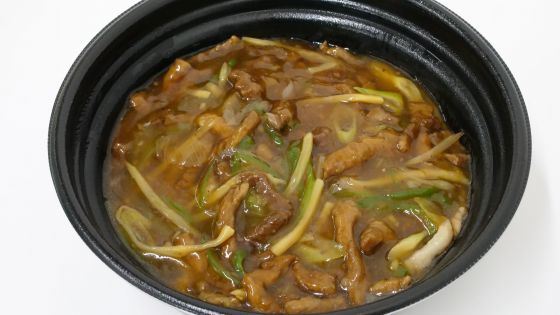 When I tried it, the amount of meat ankake was too much to reach the egg and rice. The shredded meat in a large amount has a pre-prepared texture and goes well with sweet sauce. Crispy bamboo shoots, crispy and peppers add an accent to the texture.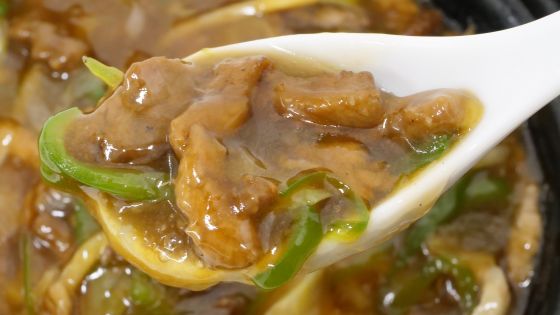 When you reach the egg and rice, the egg remains fluffy and you can enjoy the intense umami of the garlic that is as good as the sweet and spicy meat ankake. Both the meat ankake and the garlic chives are heavily seasoned, so it was a dish that could be eaten even with a large serving.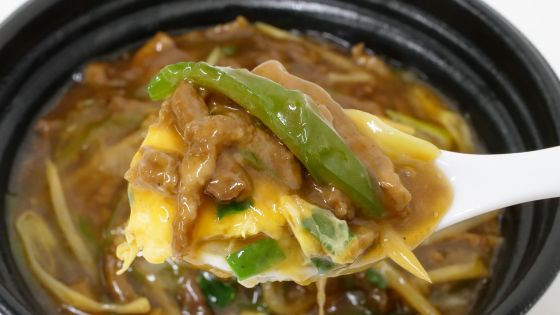 'Meat-filled Ruth Nira Tama Tianjin Rice' is available in either volume-filled size or regular size, and the volume-filled size is 950 yen including tax and the regular size is 750 yen including tax. The sale period is from March 3, 2022 (Thursday) to April 17, 2022 (Sunday), and it is better to check by phone as it may not be available at some stores.